Gel Roc & DJ JahBluez - Poetry of War
Written by Chi Chi Thalken on September 28, 2022
Gel Roc is an L.A. emcee who is part of the Project Blowed scene and has been putting out music since the mid-2000s. As well as working as a solo artist, he's recently been collaborating with AWOL ONE as the group The Cloaks, who released an album, A Cloakwork Orange, earlier this year. Now he's back an album done in collaboration with DJ JahBluez, Poetry of War.
With a title like Poetry of War, you might expect a hard hitting political album, but the truth is that this isn't an overtly political album. There are politics woven into the lyrics of the album, but you have to parse them out as they are mixed in with the shit talking and the abstract poetry. Now, if you didn't know the name of the album and just approached it as you might if I just told you there was a new Gel Roc album, this would absolutely meet your expectations. That's because DJ JahBluez is coming through with the underground West Coast beats, with just enough of a dark electronic edge to them to keep you on your toes, but also with enough soul to keep your head bobbing along. This puts Gel Roc in perfect position to come through and do what he does best as a veteran emcee, dancing around each beat and hitting you with lyrical dexterity and a bevy of different flows. He's also bringing a lot of friends along for the ride, from the expected OGs like Abstract Rude, AWOL ONE, 2Mex, and Megabusive, and the less expected appearances from artists like Ceschi and ECID. Everyone gets to jump in and have some fun and join in the friendly competition with each guest verse, leaving the listeners with a lot of creative lyricism to enjoy.
Poetry of War is a solid album from West Coast veterans in Gel Roc and DJ JahBluez. It delivers on exactly what you'd expect from the two artists, giving you plenty of great underground hip hop to vibe on.
| | |
| --- | --- |
| Title: | Gel Roc & DJ JahBluez - Poetry of War |
| Label: | Abolano Records |
| Year: | 2022 |
| Rating: | 8/10 |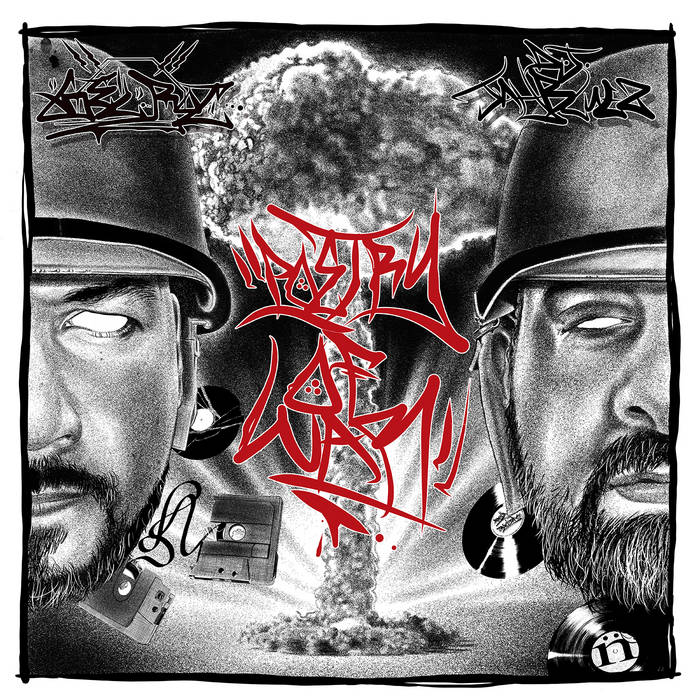 Previous: John Klaess - Breaks in the Air: The Birth of Rap Radio in New York City
Next: BLKrKRT - Black Rock & Roll IV