Flevans - A Short Distance to Fall
Written by Chi Chi Thalken on December 1, 2022
Flevans is a multi-instrumentalist, deejay and producer from Brighton, UK, who has been releasing music for over two decades. While we've gotten a handful of singles and EPs from him in the last couple of years, his last LP, Part Time Millionaire, came out in 2019. Now he's back with a new full-length, A Short Distance to Fall.
It doesn't take long in listening to A Short Distance to Fall to realize that you are in good hands. That's because there is something so comforting and assuring with how well Flevans' production just locks into place, and how warm and danceable his grooves are. It's also that for an album that is instrumental (except for a few key vocal samples spread throughout), you also get the feeling right away that Flevans has got hooks, melodies, and song structure for days. Basically, Flevans is a veteran artist who know how to craft an instrumental album that is immediately engaging and fun to listen to and extremely danceable. Over the course of the album, we're getting soul, funk, disco, house, hip hop, and more, and Flevans is blending it all seamlessly, always making sure that his lush and warm style of production is bringing out the emotion, rhythm, and melody all at once. What makes Flevans special as a producer is that he clearly has put so much time and care into this project and done all the dirty work and gotten all the details right, and by the time it gets your ears, it all feels effortless. It's funny how that works.
A Short Distance to Fall is exactly what you want out of an album from a veteran producer like Flevans. It feels familiar the first time you listen to it, it will get your feet moving, and it will take you on an emotional journey. This is a gorgeous and highly enjoyable instrumental album that you'll keep returning to.
| | |
| --- | --- |
| Title: | Flevans - A Short Distance to Fall |
| Label: | Jalapeno Records |
| Year: | 2022 |
| Rating: | 8/10 |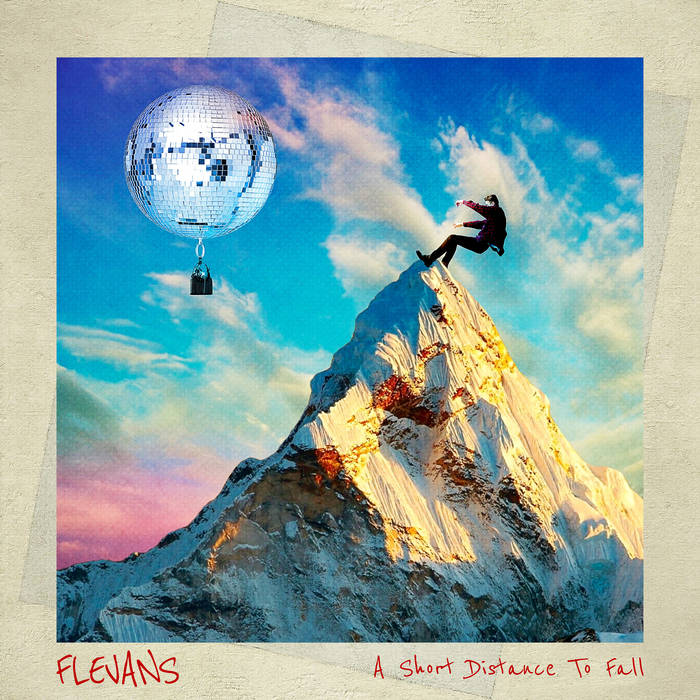 Previous: Maki - American Road Films
Next: jesse the Tree - Treely Dan