Eyal Talmudi & Rejoicer - The Audience
Written by Chi Chi Thalken on November 17, 2022
Rejoicer is a keyboardist/producer originally from Israel, but now based in Los Angeles. Over the years, he has been part of groups such as Apifera and Buttering Trio, as well as releasing a few solo albums on Stones Throw. In 2020, he began to collaborate with saxophonist Eyal Talmudi, best known to American audiences for his work on Sefi Zisling's 2019 album, Expanse, which came out on Tru Thoughts. They continued to work on the project through fall of 2021, which is now here in the form of an LP, The Audience.
For The Audience, Rejoicer and Talmudi decided to keep the project as minimal as possible. That means that outside of Nitai Hershkovits playing piano and keyboard on two tracks, the only musicians on the album are Rejoicer on keyboards and Talmudi on sax, clarinet, flute, and percussion. The songs were improvised and recorded on the spot, giving the album this really organic feel to it, like you're figuring out what the songs are along with the artists. The good news here is that both Rejoicer and Talmudi are excellent musicians and they have great chemistry together, so you're not left with a bunch of awkward moments where they just ride a groove for too long or one just plays chord changes while the other solos. Instead, the two continuously dance around and with each other with their instruments, having a constant conversation that unfolds at a natural pace. As a result, it does take a little bit of patience to listen to this album, but on the other hand, the resulting songs are so beautiful and inventive, it's worth taking the time to really sit with the music.
The Audience is a bold musical experiment that pays off beautifully, all because Rejoicer and Eyal Talmudi came into the project with the experience and the trust in each other to just create in the moment. They found some really interesting and moving songs by taking this leap and creating this minimalist experimental jazz album.
| | |
| --- | --- |
| Title: | Eyal Talmudi & Rejoicer - The Audience |
| Label: | Raw Tapes |
| Year: | 2022 |
| Rating: | 8/10 |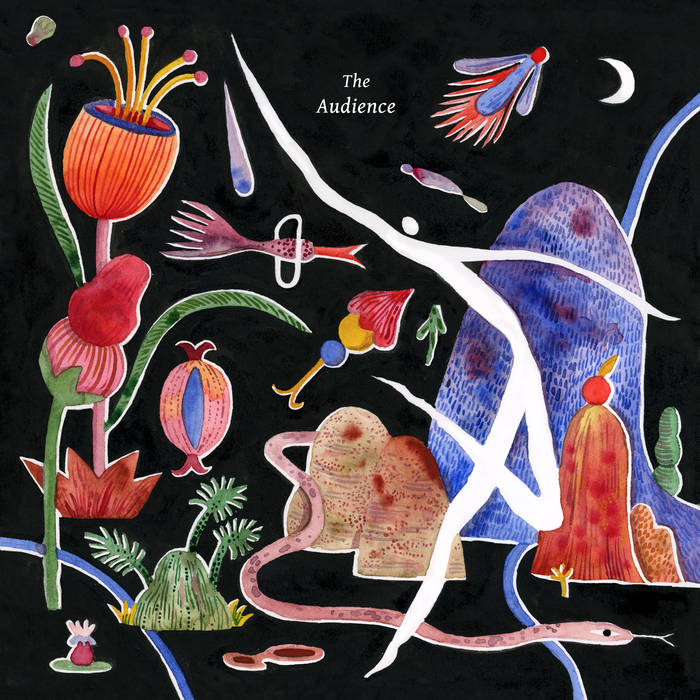 Previous: Illogic - The Transition
Next: R.A.P. Ferreira - 5 to the Eye With Stars