Elaquent - Long Drives to Nowhere
Written by Chi Chi Thalken on June 24, 2022
Elaquent is a producer from Guelph, Ontario, who has been putting out music for about the last fifteen years. In that time he's worked with labels like URBNET, HW&W, Still Muzik, Cream Dream, Fat Beats, and Mello Music Group. Most recently, we've gotten a series of EPs from Elaquent called Bedtime Stories, in which he used music as a way to cope with stress, anxiety, and insomnia. Now we get a full-length album that serves as the companion piece, Long Drives to Nowhere.
Long Drives to Nowhere takes it title from a friends Twitter thread, but ironically, the majority of the album was recorded in Elaquent's home studio. However, Elaquent, took a trip to Niagara to finish the album, thinking he needed to go somewhere cool to get inspired and take the album across the finish line. Instead, Elaquent's anxiety spiked and the work stalled, but ultimately it inspired him to go back home and work on his mental health and his music and get back to feeling like he had some contorl of his life. What's interesting about all this is that when you listen to Long Drives to Nowhere, you don't get an anxious sounding album. Instead, you get an album that is cool, calm, and confident, with beats and grooves that just warm up your speakers. You're instantly transported to a late night drive when you have nowhere in particular to be, and no particular time you need to get there. It's just you and your thoughts and feelings, but you feel okay because Elaquent's music is so smooth and peaceful to listen to. It's jazzy, soulful, downtempo goodness that Elaquent can do so well. While Elaquent has made plenty of instrumental albums before, and he's also made a vocal compilation album, this one falls somewhere in between. Ryan Antooa opens and closes the album with some poetry that feels like he's giving an opening and closing prayer to Elaquent's musical sermon. Over the course of the album, we get contributions from Rugawd, Manami Otsuka, Mileena, Seb Zillner, NDO, and Taylor Narain. These might not be names you're familiar with, but you'll want to get to know them after listening to this album, because each artist is so thoughtful with their contribution to the overall sound of what Elaquent is laying down. No one tries to hijack the album and make it something that it's not – each artist is very specifically chosen and used to the best of their abilities, whether it be singing, rapping, or a little of both. Ultimately, this is an album about finding your inner peace and taking steps to take control of your life, and Elaquent has made some of the best music of his career in composing Long Drives to Nowhere.
Sometimes it's not about stepping outside of your comfort zone, it's about learning to thrive within your comfort zone. Long Drives to Nowhere isn't a radical departure for Elaquent, it is instead the result fine-tuning and honing of skills over the years, combined with a newfound confidence in himself as a person. It's a beautiful, thoughtful, and emotionally stirring album that will make the perfect late night soundtrack.
| | |
| --- | --- |
| Title: | Elaquent - Long Drives to Nowhere |
| Label: | URBNET |
| Year: | 2022 |
| Rating: | 9/10 |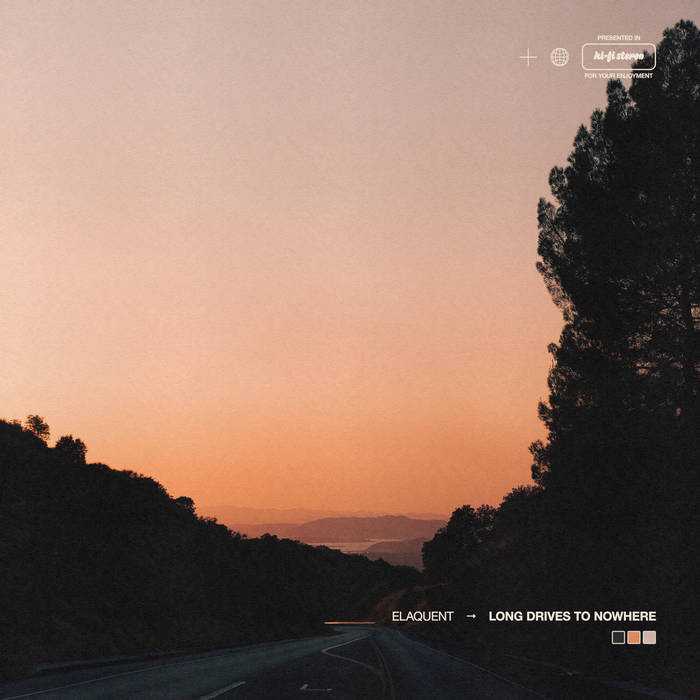 Previous: Liquid Saloon - Took a Second
Next: SB the Moor - In Babylon!