DJ Sun - Loveletter
Written by Chi Chi Thalken on November 8, 2022
DJ Sun is an artist from Houston who has been releasing music for about the last fifteen years. In that time, he's worked with everyone from Free Radicals to Khruangbin. While he's been keeping busy with other projects, it's actually been nine years since his last full-length album, One Hundred. That all changes now with the release of his new project, Loveletter.
It doesn't take long into listening to Loveletter to catch the vibe and see what this album is all about. DJ Sun is slowly building these romantic downtempo grooves, and then working in a really subtle and musical fashion to keep everything in motion and building at a deliberate pace. He might work in some R&B, some dub, or even some bossa nova, but the foundation of the album is hip hop at its core. It's just not the type of hip hop you expect out of a Houston artist like DJ Sun. This is laid back and cool, and strictly for the grown folks. It's the type of album that is easy to get lost in, the grooves are so warm and inviting, and the musicianship is such that you don't always hear the changes coming as much as you just feel them. This is your late night soundtrack to keep the fire burning as we move into those cold winter nights. It's an album that won't blow you away at first, but there is so much happening just below the surface, it quickly grows on you and then continues to grow on you with each listen. On top of all this, we get a nice change of pace from Fat Tony, who comes on "Pan Am Flight 1701" to close out the album with a confident-yet-understated performance that fits the tone of the album perfectly.
Loveletter is a nice return for DJ Sun. It's sophisticated, romantic, and musical. It is accessible, yet it's real magic is how DJ Sun has crafted all of this downtempo music to continue to reveal itself with repeat listens while also setting the mood.
| | |
| --- | --- |
| Title: | DJ Sun - Loveletter |
| Label: | Soular Productions |
| Year: | 2022 |
| Rating: | 8/10 |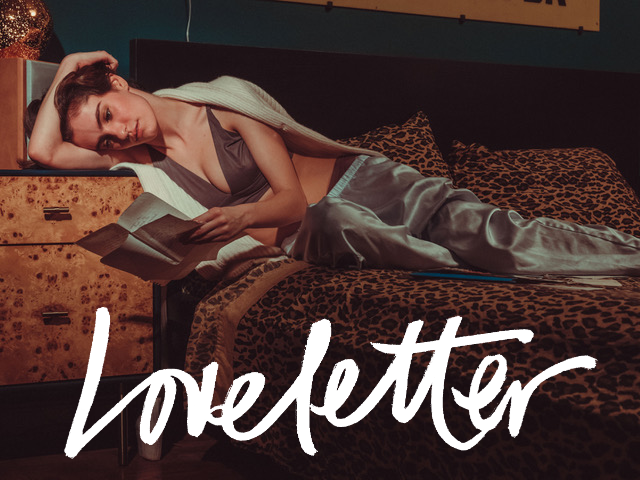 Previous: Awon & SOUL.DOPE.95 - Infinite Wisdom
Next: Ezra Collective - Where I'm Meant To Be