Chuckie Campbell & OneWerd - Shadows Resembling God Ep
Written by Chi Chi Thalken on June 8, 2022
Chuckie Campbell is an artist based in Buffalo who has been releasing music for over a decade, and he's been consistently touring with a live band throughout that time. Most recently, we heard from him back in 2020, when he delivered an EP called Curious Incidents in Cancel Culture. Now he has teamed up with Bay Area artist OneWerd to deliver a new EP, Shadows Resembling God.
If you are familiar with the catalogues of these two artists, Shadows Resembling God sounds exactly like you would imagine it would, and I mean that in the best way possible. While Campbell has mostly worked in Southern and East Coast styles of hip hop, his clear and direct flow and gruff voice can cut through the noise and sound good with just about any style of music, so it's not a surprise that he sounds good with OneWerd's production as well. It is a different sound for Campbell, though, as OneWerd brings in a mix of early 4AD-influece, especially with his love of shoe gaze guitar heavy on the reverb, alongside a more modern synth-pop and hyphy influence to the beats. When you put it all together, what you get is a moody soundscape with just enough motion to it, perfect for some introspective raps. And that's what Campbell is giving you on the mic. Track 3 is called "Grown Man Raps," but that could actually be the name of the whole EP, because that's what you're getting on this project. Campbell is going deep and opening up about how he feels about his station in life, his art, and his personal relationships, trying to balance it all in a way that makes sense. As a result, this is an EP that really sounds great when you're by yourself, when you can really get inside your own head and feel like you're in conversation with Campbell and OneWerd. It's an EP that you really need to sit with and just let it sink in.
Shadows Resembling God EP is a nice slice-of-life hip hop project from two artists from different parts of the country who were able to connect and bridge their different approaches to hip hop just by focusing on making some grown man raps. Nothing too fancy, just great music and honest lyricism.
| | |
| --- | --- |
| Title: | Chuckie Campbell & OneWerd - Shadows Resembling God EP |
| Label: | Automatic Records |
| Year: | 2022 |
| Rating: | 8/10 |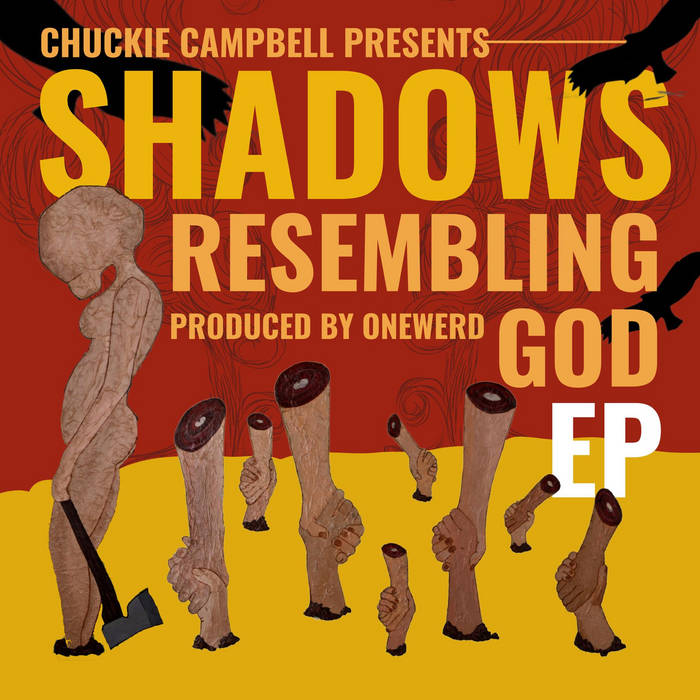 Previous: Masai Bey - Natural Magic Music
Next: Linqua Franqa & DJ Reindeer Games - Interview - 5-13-22