Chris Conde - Engulfed in the Marvelous Decay
Written by Chi Chi Thalken on April 22, 2021
Chris Conde is an artist from San Antonio who has been making music for years, but only released their debut album in 2019 when they dropped Growing Up Gay. That release was followed up by Conde Digital, an EP released as part of Fake Four's Freecember series of releases at the end of 2019. Now Conde is back with a new full-length album, Engulfed in the Marvelous Decay.
Sophomore albums are always a tricky endeavor, if only because you spend your whole life trying to make that first album, and so you put everything you've got into it, and then everyone expects you to turn right around and do it again, but make it better and different, but not too different. It's a tall order, and in Conde's case, it's even more exaggerated, since things like addiction and then getting on the path to sobriety, as well as coming out and becoming comfortable with identity and self-presentation all made that journey longer and more intense. The good news here is that in a way, it just means that Conde has more to get out of their system musically, and it shows here on Engulfed in the Marvelous Decay. On top of that, we also get to see Conde grow as a musician. There are tracks on the album produced by Lazerbeak, K Death of Moodie Black, Thirty Sixxxth, Mid-Air!, Nick Sandy, and Whatever Cecil, but there are also a handful of tracks produced by Conde as well, which helps bring the album into focus and tie all of the sounds together. Over the course of the album, we're getting a lot of different musical sides of Conde, from heavy metal to noise rap to post rock to folk rap, and everything in between. This might sound just a little strange on paper, but in the context of the album, everything flows together, and Conde's voice and lyrics always tie everything together. It's a thoughtful album with plenty of self-exploration about identity, past trauma, and continuing a path forward where Conde is comfortable in their own skin, but it's also an album with one eye turned out at society, calling everyone out on their shit, like the racism and homophobia that Conde has faced over the years, but also acknowledging the collective trauma that we've all been living through over the past year and half. To add to all of this, there's an extra level of confidence coming through with Conde's voice, both as a rapper, but also as a vocalist, bringing to this album this new dimension where stretches of it are carried by Conde's harmonized vocals.
Sophomore albums are a tough challenge, but it's one that Conde was ready for. They have only improved upon Growing Up Gay, becoming more comfortable with their voice, both literally and metaphorically. It's musically expansive without sounding too busy or scattered, and it's emotionally packed with smart and honest lyrics.
| | |
| --- | --- |
| Title: | Chris Conde - Engulfed in the Marvelous Decay |
| Label: | Fake Four |
| Year: | 2021 |
| Rating: | 9/10 |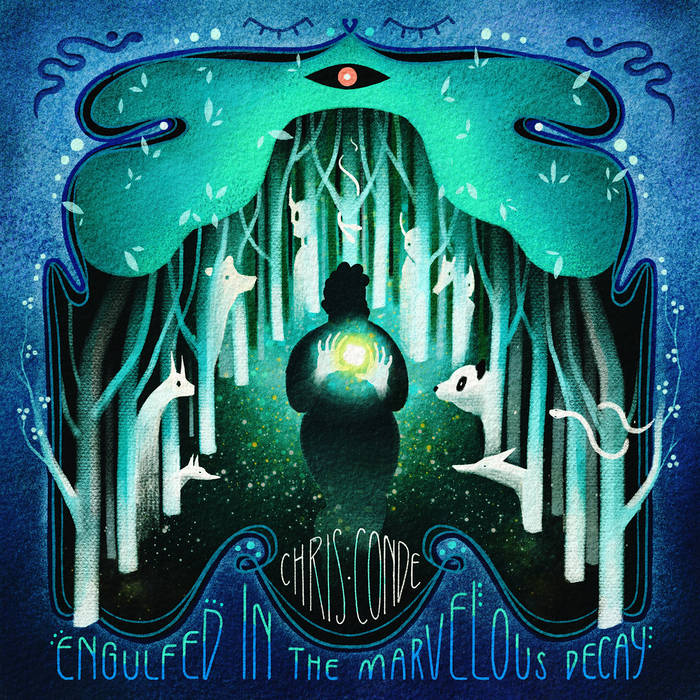 Previous: Thorts & DJ Silence - When the Wind Changed
Next: Mother Nature and Boathouse - SZNZ