C.Shreve the Professor & D.R.U.G.S. Beats - Must Be The Drugs
Written by Chi Chi Thalken on May 19, 2022
C.Shreve the Professor is an emcee from Asheville, North Carolina who has been working for over a decade, both as a solo artist and as part of the group Free the Optimus. His last album came in 2020, when he collaborated with Bristol producer ILE Flottante to make the album ILE.Pro. Back in March, C.Shreve and producer D.R.U.G.S. Beats dropped a teaser EP, but now they are back with the full-length album, Must Be The Drugs.
D.R.U.G.S. Beats is a producer from Apex, North Carolina. His is a name that you might not know, but he's been quietly killing it for years, producing for everyone from Killer Mike to Dr. Dre in the process. If you're not already familiar with his style, Must Be The Drugs is a great place to start, because over the course of this album you get to see how adept he is at blending and switching between a real bass-heavy Southern style of hip hop with a more classic East Coast boom bap style. Of course, this pairs perfectly with C.Shreve the Professor, who is such a studied emcee and fan of the music that he can bring that energy and lyricism to any style of production you throw at him. As you start on this album, you might think you're just getting some fun shit talking and clever wordplay, but as the music starts to unfold, so does C.Shreve's lyricism, providing some smart social and political observations, and moments of personal confession as well, giving you a well-rounded listening experience with enough depth to keep you coming back for more. That said, the fun parts of this album are a hell of a lot of fun and will want to make you turn up the music and get silly with it, such as on the RZA/DOOM-inspired role-playing of "Super Villians," or the very entertaining Keanu-inspired rhymes of "Johnny Utah."
Must Be The Drugs is a solid album from two veteran artists in C.Shreve the Professor and D.R.U.G.S. Beats. They have great chemistry together, and they've given us an album with no filler, just dope beats and rhymes.
| | |
| --- | --- |
| Title: | C.Shreve the Professor & D.R.U.G.S. Beats - Must Be The Drugs |
| Label: | S/R |
| Year: | 2022 |
| Rating: | 8/10 |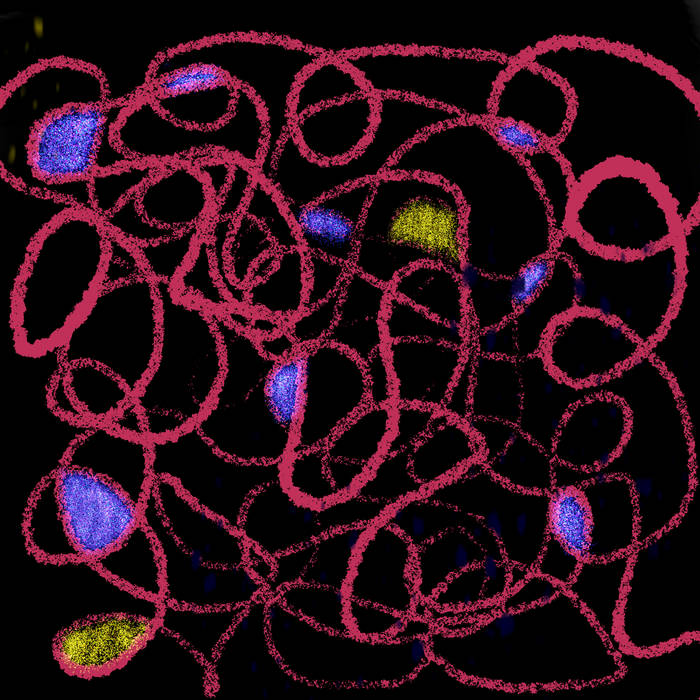 Previous: Adrian Younge & Ali Shaheed Muhammad - Jazz Is Dead 011
Next: Sleep Sinatra x KNGKVMI - Brainstormz