Blockhead - Space Werewolves Will Be the End of Us All
Written by Chi Chi Thalken on September 15, 2021
Blockhead is a New York producer who's been in the game for over two decades, working with everyone from Illogic to billy woods along the way. He started in on his solo instrumental career back in 2004, with Music by Cavelight, and he's been pretty consistent with his output since then. While he's released some beat compilations and remixes during quarantine, it's actually been two years since his last proper solo album, Bubble Bath. Now he returns with a brand new full-length album, Space Werewolves Will Be the End of Us All.
Given the title of the album, you might expect a certain level of novelty to the project. While Blockhead does employ some vintage sci-fi recordings and other vocal clips to walk that line between silly and ironic and doom and gloom, the music of Space Werewolves is decidedly serious. If you've spent time with his career, you'll recognize some go to elements across the album, from the inclusion of '60s jazz and psychedelic music to his layered drum tracks that will make you feel right at home with another Blockhead album. There will also be some surprises along the way, such as moments of disco or house music, or moments where it might feel like some Southern hip hop influence might be sneaking in. Essentially, there's a lot on the table for this album, and Blockhead is just working to capture the emotional ups and downs of the past year or so living through a global pandemic. As is to be expected from a veteran producer who has been churning out high quality instrumental albums over the years, the real key here is that he puts in the time to really develop his tracks and the album as a whole, so that you're really taken on this emotional musical journey, where you go on all these ups and downs and twists and turns, but everything is always still in conversation with the rest of the album. It's dense and layered and rewards upon repeat listens.
Space Werewolves Will Be The End Of Us All might be a silly title, but this is a seriously good album. It's musically complex, and Blockhead really captures the mood of living through one of the most intense and unusual times in recent history.
| | |
| --- | --- |
| Title: | Blockhead - Space Werewolves Will Be the End of Us All |
| Label: | Future Archive Recordings |
| Year: | 2021 |
| Rating: | 8/10 |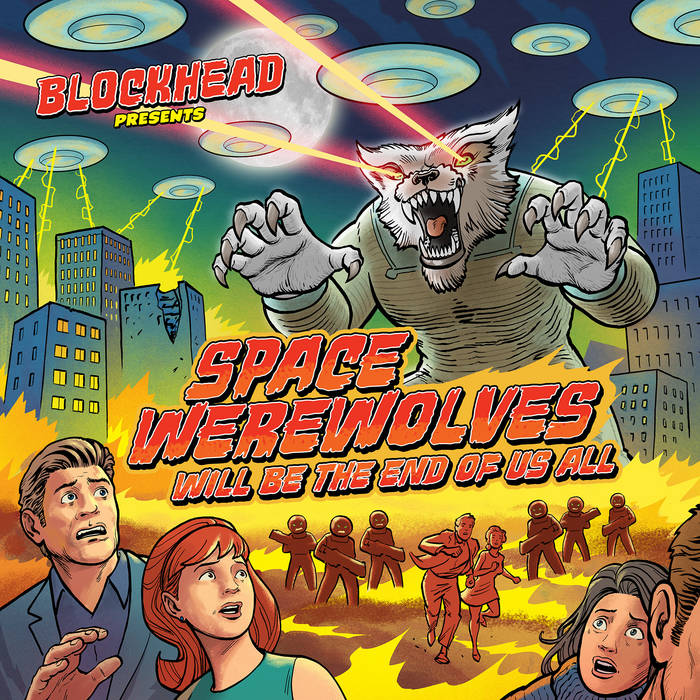 Previous: ELUCID & Von Pea - Dirtee Deacon (In T.S.O.Pea)
Next: Wheelchair Sports Camp - Alice in Wonderland (Original Theater Soundtrack)