Blacknerdninja - R.H.H.L.W.P.
Written by Chi Chi Thalken on September 25, 2020
Blacknerdninja is an emcee from Athens, Georgia that has been releasing music at a steady pace for the last five years. Most recently, he dropped an EP called The Bride just this past April. Now he's back with a new project, R.H.H.L.W.P.
R.H.H.L.W.P. stands for "Respect + Humanity + Honor + Loyalty + Warriors + Proudly." Working with producers RicandThadeus, BeneBeats, Freekvanworkum, Jay B Beats, Psycho Beatz, and DaBeatMan, Blacknerdninja set out to make an album dealing with the everyday life of the Black man living in America, the balance between staying optimistic and not self-destructing while dealing with all of the macro and micro aggressions that are baked into society. It's not the first or last time a hip hop project will be made like this, but when it's done well, it can create a lot of good discussion and give us some great hip hop as well. On this project, Blacknerdninja is moving away from his more playful boom bap side and leaning into a more serious and darker trap and G-Funk influenced style of hip hop. He's still got a versatile flow that can dance around a beat, but he's making sure to be clear in his delivery as he discusses everything from navigating the music industry to dealing with the head games that come with everyone assuming you are a criminal just because of the color of your skin. It's not an album with a lot of fun sing along hooks, but that's okay because you're going to want to sit with this one and just really observe all of the story telling that Blacknerdninja is doing on the project as he connects these big picture issues of systemic racism to his very personal lived in experiences.
Blacknerdninja has been creating a rich discography for himself over the past five years, and R.H.H.L.W.P. is another excellent entry in his catalog. It's smart, emotional, and complex hip hop that will give you a lot to think about.
| | |
| --- | --- |
| Title: | Blacknerdninja - R.H.H.L.W.P. |
| Label: | S/R |
| Year: | 2020 |
| Rating: | 8/10 |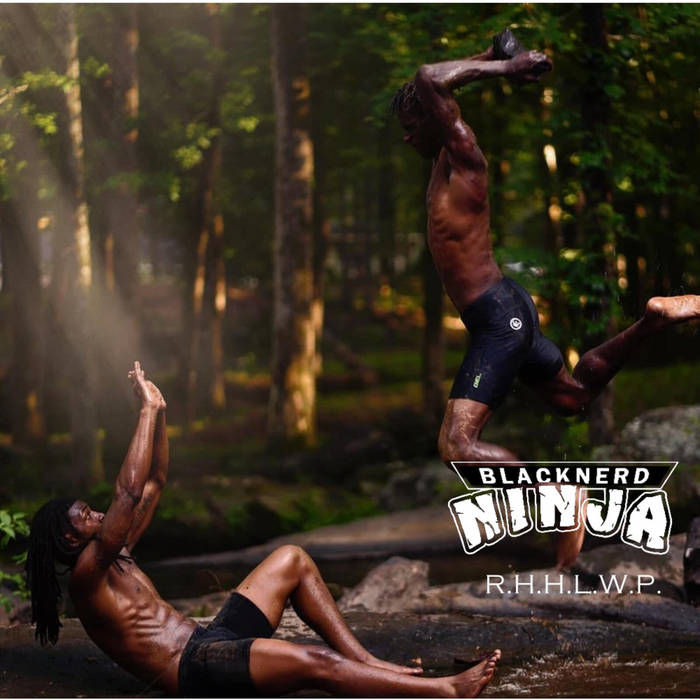 Previous: Waldo From Cincinnati - Yellow Brick
Next: St. Panther - Interview 9-14-20