B. Squid - Movie Night
Written by Chi Chi Thalken on May 26, 2020
B.Squid is an artist from Los Angeles that is part of Abstract Rude's Keep the Feel family, something she joined after winning 16 bar competition that Rude had created. She dropped her first album, Cloud 9, back in 2015. Since that time, she's been working as an artist in multiple lanes, including her day job filming music videos and photographing concerts. Now she finally returns with her sophomore album, Movie Night.
B.Squid is an interesting artist in a lot of ways, but mostly in the way that she's multifaceted and almost never quite what you'd expect. As she comes into her sophomore album, she's also honed her production skills, making all the beats herself this time around. What's it sound like? Well, that depends on where you drop the needle. There's a healthy dose of L.A. underground, but there's also some alternative rock, some punk cabaret, and art rock to the project. In other words, this is a West Coast underground hip hop album, but it is one that is also influenced by Tom Waits and Lana Del Ray. This might not seem like the most obvious combination on paper, but once you start listening to Movie Night and give yourself a little bit of time to let it all sink in, you can start to see how Squid was able to make all of her different influences cohere on the album. On the mic, Squid is bringing together a lot of different elements as well, as she navigates romantic relationships and life in the entertainment industry by mixing together an absurd and snarky sense of humor with a vivid imagination that takes you through an abstract journey where she is essentially watching her own life through the lens of the camera, and trying out different genres, such as horror and fantasy to make sense of things. Again, there's a lot about this album that seems like it would be too much on paper, but Squid put in the work and trusted in her sense of self to make it work. It also doesn't hurt that she's just dope on the mic, so when in doubt she can always fall back on the fact that she's got bars.
Movie Night is a great step forward for B.Squid as she continues to expand her sound and carve out her own unique niche. It might take a second to let everything sink in before you realize everything that's happening on the album, but the flip side to that is that Movie Night really rewards on repeat listens as you catch something new each time through.
| | |
| --- | --- |
| Title: | B. Squid - Movie Night |
| Label: | Keep The Feel |
| Year: | 2020 |
| Rating: | 8/10 |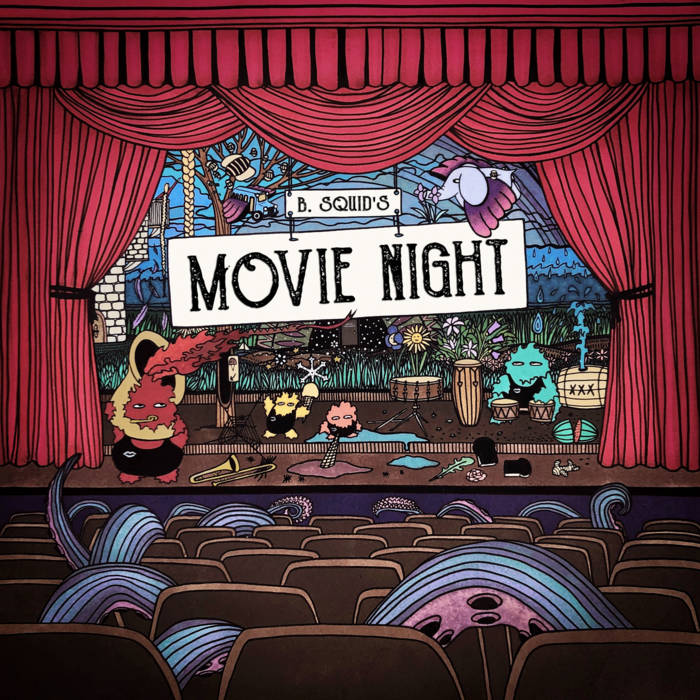 Previous: Damu the Fudgemunk, Archie Shepp & Raw Poetic - Ocean Bridges
Next: Nate Patrin - Bring That Beat Back: How Sampling Built Hip-Hop