Andy Cooper - L.I.S.T.E.N.
Written by Chi Chi Thalken on September 28, 2020
Andy Cooper is the Long Beach emcee/producer formerly of the group Ugly Duckling. In recent years, he's re-emerged as a solo artist, with albums like Room to Breathe and Action! He's also been collaborating with British producers such as The Allergies and DJ Format. His most recent full-length came in 2018 when he released The Layered Effect. He now comes back with a new full-length, L.I.S.T.E.N. (Lyrical Innovation Supplying The Ear's Need).
If you're familiar with Ugly Duckling or Cooper's solo material, you probably have a good guess as to what L.I.S.T.E.N. is going to sound like, and you'd be right. This album is full of great breakbeats, technical rhyme skills, and clever wordplay. Sure, you've heard this before, and you've heard it before from Cooper, but he does this really well and it's really fun to listen to, so who cares? It's like going back to your favorite spot that has a limited menu, but they really knock that burger out of the park, so you don't really care that they don't do a lot of different things. Cooper is giving you ten solid tracks on L.I.S.T.E.N. that really bump, and they're going to sound great coming out of your car stereo as you bob your head along as you drive around town. It's also an album that you can drop the needle on at any point (in the future, when we can safely have dance parties again), and you'll get people on the dance floor. It's just great feel-good hip hop that's fun to listen to. It's a time-tested formula, and it's one that Cooper has perfected over the years. Really, the only problem with this album is that it didn't come out in time for us to really enjoy it's bright and sunny energy while it was still summer time.
L.I.S.T.E.N. is one of the easiest albums to listen to you'll get all year that will also stand up to the test of time. No, it's not going to blow you away, but you're not going to be mad at it, either. This album is funky and it's fun to listen to.
| | |
| --- | --- |
| Title: | Cndy Cooper - L.I.S.T.E.N. |
| Label: | Unique Records |
| Year: | 2020 |
| Rating: | 8/10 |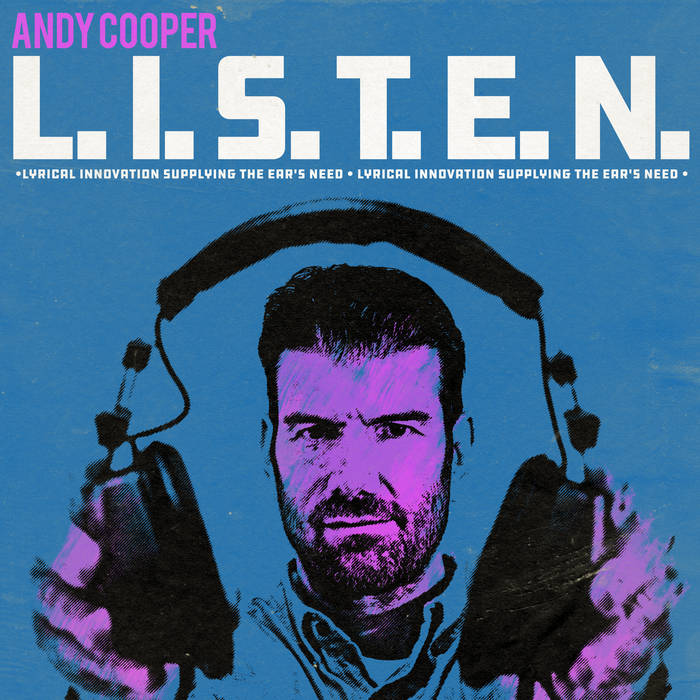 Previous: St. Panther - Interview 9-14-20
Next: Moor Mother - Circuit City