Amerigo Gazaway - Endless Summer Nights
Written by Chi Chi Thalken on July 23, 2020
Over the years, Berkeley-by-way-of-Nashville artist Amerigo Gazaway has become best known for his mash-up albums, creating duets between artists like De La Soul and Fela Kuti, Yasiin Bey and Marvin Gaye, and Nina Simone and Lauryn Hill. Over the last two years, however, he's been focusing more on original compositions, whether it be video game soundtracks, collaborative albums, or solo endeavors, such as last summer's Endless Summer. Now a year after that release and in a much weirder place to appreciate the summer, we get the follow up release, Endless Summer Nights.
Gazaway describes this project as a "romantic summer excursion for lost lovers." While we might not be able to go on the excursions that we would usually take in July, we can at least go there in our minds as Gazaway cooks up some grown and sexy beats for us. With a mix of jazzy boom bap, electro boogie, and R&B, Gazaway certainly knows how to produce some music that evokes the feeling of a romantic beach getaway. He's not doing anything all that out of the ordinary – there's nothing all that unexpected or unusual to the songs on this project – but it absolutely delivers on its promise of giving you a soundtrack to your summer nights, so who's really complaining? I'm sure he's working on bigger, more ambitious projects to be released somewhere down the road, but for right now, let's just enjoy these grooves from a veteran producer who knows how to balance the cool and the hot within twelve tracks.
This is certainly a much different summer than any other in the past one hundred years, so you look for moments of normalcy and you look for moments of escapism. If you want a moment of escapism, maybe something you can listen to and think about your favorite beach vacation of the past, look no further than Endless Summer Nights.
| | |
| --- | --- |
| Title: | Amerigo Gazaway - Endless Summer Nights |
| Label: | Soul Mates |
| Year: | 2020 |
| Rating: | 8/10 |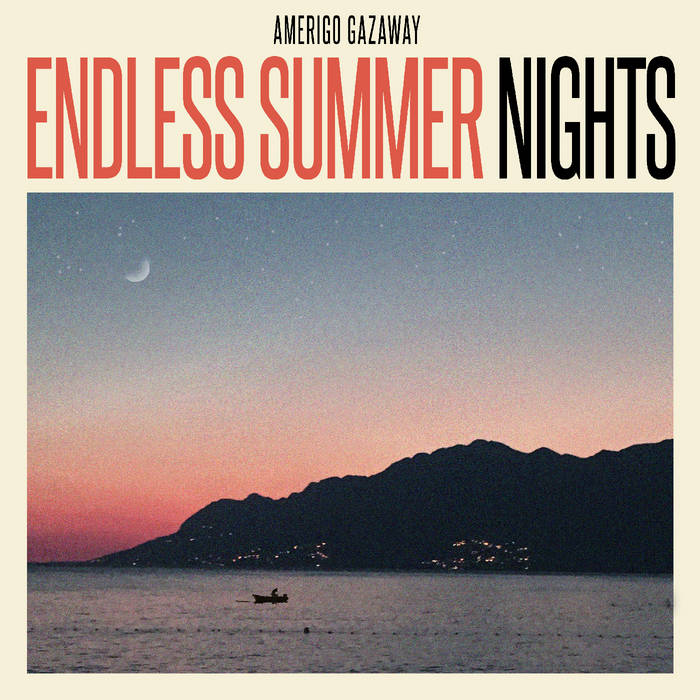 Previous: Chokeules - Nepotism
Next: Substantial - What I Been Saying (Vol. 1)