Chris Conde - Interview - 3-13-19
Written by Chi Chi Thalken on March 19, 2019
Chris Conde is an emcee/producer from San Antonio who has been performing for over a decade. Despite all of this experience, he just now released his first full-length album, Growing Up Gay. He sat down with us during SXSW to talk about the journey to that album, the album itself, and what it means to be a queer artist in independent hip hop.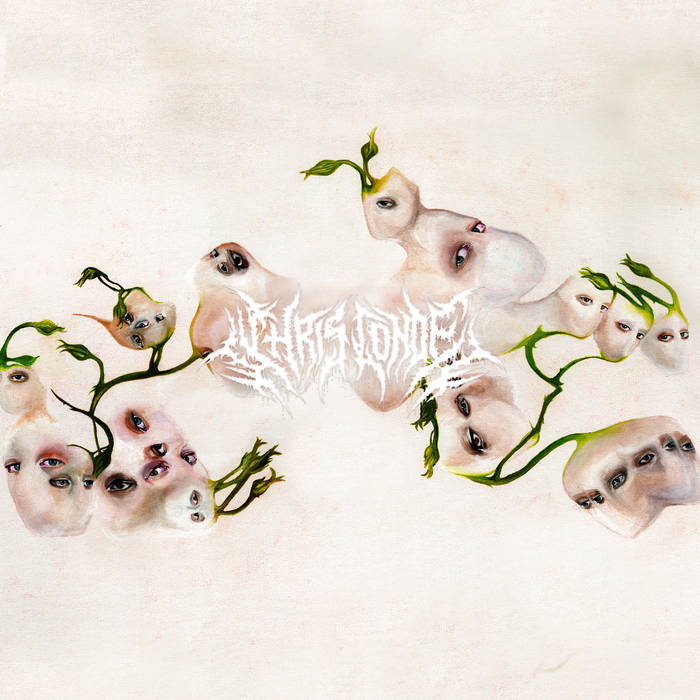 Scratched Vinyl: Let's just start with the basics. You're from San Antonio…
Chris Conde: I was born in San Antonio. My parents divorced when I was four, then my parents remarried people that were active duty military, so we moved around the world. I went to middle school in D.C. and Guam, and then high school in Turkey and Japan, and then college in Baltimore. I moved back to San Antonio about ten years ago. That's the long and short of it.
SV: Where along this journey did you start to get into hip hop and start rhyming?
Chris Conde: Probably like middle school. Started writing poetry, you know, wrote a little, like lyrics. I had a friend who was like – I rapped it for him, and his face changed. He was like, "You're really good at rap." We were like sixth grade or something. It was almost like something went through him, like I don't know, it was weird, but it stays with me because he was like, "Dude, you need to do that." And I'm like, "Okay?" I kept writing poetry, but it wasn't until I was in college and like I went to a party with a friend – eventually he became my friend, this guy Casey Keyworth, he's a trance deejay, he was on Ferry Corsten's Flashover record label. And so we're all over there, and he's spinning at his own party, and I grab the mic and I start freestyling for like ten or fifteen minutes. The next day, he was like, "We should work together." I was like eighteen at the time – this was back in Maryland – I wrote some of the first verses I ever wrote, and people were like, "You should keep doing this." That was – I was eighteen then, I'm thirty three now – so like fifteen years ago now. That's basically when, but I was always into hip hop growing up. Aaliyah – the Missy Elliott and Timbaland camp is really what drew me in. I was like in fifth or sixth grade, and Busta Rhymes – I don't know, all these cats like Busta Rhymes, especially, came from conscious hip hop, and then they started doing really zany shit. There was nothing really like that, especially in the mainstream, you know? And so that was super attractive, and I was like, "This is wild!"
SV: You recently dropped what is technically your debut solo album.
Chris Conde: Technically, yeah.
SV: As you were describing, you started doing this about fifteen years ago. What has been the journey to finally come to this point? Where you can finally say, "This is my solo album."
Chris Conde: Yeah. I've put out EPs, and…I've always been on drugs. I'm coming up on five years sober, and like…and so with that, there's this whole thing about not being able to finish stuff. I'd get a couple of songs recorded, or I'd stay sober enough to do one thing, but then it's like I'm back to blackouts. So, I feel like this was the most cohesive collection of music that…it's long, you said it too, but like there's lyrically there's a story, and there's probably subject matter that I won't touch on again. But it's kind of like my thesis. This is what I've been through, and the things that I want to say, the things I want to talk about. And so, it feels a debut. I may not talk about this stuff again, or I may not actually – I wanted to secure my seat at the table in a way, with hip hop. Ceschi was even like, "You may not need to go as lyrically insane as you did on this record," because I was trying to…I was trying. I would go back and rewrite stuff to make it crazier.
SV: I think there can be this innate thing, where it's like you're an artist, you're making your debut album, so there's a thesis that's, "This is who I am, please welcome me in."
Chris Conde: I wanted to showcase what I was capable of. I wanted to showcase all of my strengths. I can tell a story, and I feel like I can articulate a message. I feel like there is a cohesive one throughout, which is hope.
SV: Getting to that, the title of the album is Growing Up Gay. What does that phrase mean to you? What do you want people to get out of that phrase?
Chris Conde: It's a statement. It's basically forcing the hip hop world and society to hear a perspective that's not common within hip hop, or music in general. Hip hop is so lyrical, and the narrative…it's still a new narrative. There's not…I felt like saying, "I'm gay, and this is my story," and these are things that a lot of us deal with. A lot of gay people struggle with drugs and alcohol because we've been forced to believe that there's something wrong with ourselves. Until you process that, and process shame…and that's why we celebrate Pride. That's why I wrote Growing Up Gay. I was listening to the radio and I just felt that a lot of straight people weren't understand what "pride" meant. It's not like we come out and we're proud. We have to process internalized shame until we get to pride, until we get to, "I can't change myself, and I love myself." You have to come face to face with that, where you don't have to do that with being straight. This world doesn't marginalize straight people. It marginalizes queer people, still. I wanted to be able to say, "This is what it is – growing up gay." That's the title track, that's what I'm talking about in the song, and I'm sort of mentioning little things throughout the record.
SV: You touched on this a little bit, but I feel like we're at a point where that narrative is starting to come into hip hop, and we're actually seeing enough that there are different experiences, but historically, while there has been some queer hip hop, it was seen as its own separate thing. In the past five to ten years, not as much in the mainstream, but in the indie scene there is more visibility. How did you come to find your own identity and then come to identify with the independent or underground hip hop scene?
Chris Conde: It had a lot to do with…I felt very uninvited to the community. There were people like Eric Progeny from Chisme, and Ariel, they're in San Antonio, and they put me on shows. They saw me and were like, "This kid's dope." So they put me on bills with Sole and Sadistik, all of these Strange Famous and Fake Four cats. That was in a way, the first time I felt really acknowledged. And then Sims came up to me, after I opened for him, he came through with Show You Suck and Air Credits. He came up to me when I was packing my stuff up, and I was in a weird mood, too. I was like, "It's cold, I want to leave, why am I doing this?" It was 2016, I was still working on a record that I didn't know if I was ever going to put out, and he was like, "Hey, you're really good." And I was like, "Sims from Doomtree just said that I'm really good. Cool!" And I was really shy, so I was like, "Thanks. Bye." And he was like, "Wait! Are you leaving?" And I'm like, "No…" And he's like, "I'm not saying this just to tell you. For what it's worth, I don't say this to everybody. You're probably the best opener we've had this entire tour. What you're doing is really good and you need to keep doing it." And I just unloaded on him. I told him I didn't know what I was doing, I didn't feel invited into this community, and it's hard, but I want to do this. He just like loved me. We've stayed in touch and we're still friends. And then he came through with Shredders, and I got to meet Lazerbeak, and Lazerbeak has been like my Uncle Lazerbeak. Sage Francis, too. I've opened up for Sage Francis like four or five times, and I'll be like, "Uncle Sage! How do I do this?" And he'll be like, "Just breathe. You're fine." But it's been a lot of people who have paved the way, and who have been part of the scene for a while, who have been like, "Dude, we love you. Get over your own bullshit, and be a part of this. Because you can rap." And it took - I think for me it took external affirmation, to feel a part of it, because I've not felt a part of it.
SV: So that gave you the final push through?
Chris Conde: Yeah, and I went to Chicago, played a show with Paulie Think. Show You Suck and Air Credits, they live there, so I hung out with Show You Suck, and I was telling him I hadn't written a song in a year. He was like, "Dude, you gotta just keep doing it." That was basically – getting that push, I needed it. That was like, "All right – let's get our shit together. Let's put this out. Let's do this." I knocked it out, and the next thing you know I'm putting this album out, you know, at the first of the year. I don't know why I did that. I was just like, "Whatever! It's coming out NOW! It's been five years I've been working on this thing. Let's do this!"
SV: When you've been working on something so long, that last push to put something out can be pretty cathartic.
Chris Conde: Yeah, it's been very cathartic. It's almost been like, "I'm done." But it's still doing its thing. I don't know how, but the title track – I put out "Basic Rappers" like a year before the record came out, and that had less than 600 plays after a whole year. Then I put out Growing Up Gay, and the title track got like 2,000 plays within a month. I was like, "What the fuck?!" That's really weird, but I'm grateful.
SV: You already talked about your sobriety a little bit, but you do have the song "Coffee" on the album with Blueprint. How did you connect with him, because I know his sobriety has been a big point in his career?
Chris Conde: Yeah, I honestly didn't know – I had heard he was sober, but I didn't really, really know. Like three or four years ago, he put out "Hey, I'm doing features," so I messaged him, and he was like, "Cool – what do you want to write about?" And I was like, "I've been sober for a couple of years, so it would be cool to do a song about being sober, and kind of what happened." And he was like, "Sure." I called it "Coffee," because it felt like I was just sitting down with Blueprint, having coffee, talking about getting sober. And that's one that everyone – most people I talk to, they're like, "That track – you talked about sobriety with Blueprint in a rap." It's some pretty real shit.
SV: Those are the songs that you usually find a connection with. Emcees talking trash, that's here, there, and everywhere. But those moments of raw honesty, people can be like, "I've been there. I've felt that pain. I've gone through that struggle to make it day to day."
Chris Conde: Yeah, that's the thing. I was really stoked for the way it came out, and he loved it, too. I was like, "Damn, I did a song with Blueprint!" And I didn't tell anybody until I released the track list, and people were freaking out because I had Venetian Snares on there, who's this amazing electronic producer. And Blueprint, people were like, "What!?" And I was like, "Yeah!!!!!" I spent some money on this thing, you know?
SV: Speaking of that, how did you collect the production for the album? Some of it is you.
Chris Conde: Yeah, some of it is me. Most of the interludes are me. I'm…manic depressive/bipolar, so when I'm manic, I can't write lyrics, so sometimes writing sounds that I can vibrate with…those songs are basically cathartic releases of mania and depression. And that's part of the story as well. I'd say I took maybe half or two-third of the album, I wrote it, and then I gave it Fire-Toolz, this girl Angel Marcloid. We were friends back in Maryland, so we've known each other for like fifteen years. She moved to Chicago, and she goes by Fire-Toolz now, but she's like this insane producer. I was like, "Hey, I need help filling in the gaps. I would love to get your producer magic on it." And she was like, "Hell yeah!" And so she put a bunch of sparkles on it, and it was done. I was like, "Damn! This is rad!" That's basically what I'll probably do for each record. Try to write a lot of it, and then hand it over to her. But she's gotten writeups in Rolling Stone…she's insane.
SV: The album has been out for a little bit, and you're obviously playing shows during SXSW. Are there any other shows or projects that people should be looking out for?
Chris Conde: Yeah, I had a tour that was planned to the Bay Area and back, but I've been avoiding therapy, so I started going to trauma therapy for some childhood trauma stuff that happened. I've been going through that, so I was like, I don't know if I'm mentally prepared to do that, while I'm doing therapy. So I canceled the tour, and I talked to all of my contacts, and they are cool. They were like, "Take care of yourself," which I thought was rad, because I was like I need to mentally take care of myself before I do this.
SV: Thank you for talking about this, because I feel like this is something that doesn't get talked about until you go on the road, and then people are like, "Oh, you didn't know? It's a mental grind. You need to have shit straight."
Chris Conde: Just traveling in general. Just even being here! SXSW, there's a ton of things going on, you have to manage your time, but having to think about getting to a venue, making sure you get paid, merch sales, all of that stuff. All of us on that DIY grind.
SV: And then the driving. You're either by yourself, or in a confined space with a select group of people.
Chris Conde: Yeah. So I'm going to try and tour in June, I've got an EP coming out – I guess I'll say it now. Moodie Black produced it, and it was actually supposed to be a Freecember release, but Ceschi was like, "Let's do something different, but I'll still promote the EP, just try and put it out in June." And I'm like, "That's cool," that way I have the time to do therapy and maybe plan a tour in June. I'm talking to Adam Selene right now about trying to do an East Coast tour…The EP is actually already done, so it's just…that's coming out.
SV: After doing this huge album project and then shifting gears to work on this EP, do you feel freed up to talk about whatever?
Chris Conde: Yeah, talking to Ceschi – Ceschi has been…not like grooming me, but there's a big connection to Fake Four there…He's been trying to help me and focus me in, and he's like, "I want you to write about everything," and I'm like, "Cool." So then I wrote this EP. And then Moodie Black was like, "I'm doing an EP for like super cheap, and it comes with a feature." It was like four songs and I felt like this could be a great thing. Then I was talking to Ceschi, and he was like, "Talk about whatever," and I was still working on a lot and coming out of therapy, so I wrote a lot. I wrote about my money situation, my boyfriend – which I've never touched on lyrically. All these different things and just giving a full circle of who I am. And me an KDeath, we have a track about sexuality and body dysmorphia and gender identity and all that stuff. It's cool. I think people are going to dig it. It's very psychedelic and weird. There are definitely tracks on there that sound like Moodie Black, but it's definitely a shift. I think people will really dig it.
SV: I'll leave you with the question I ask everyone – If there were three people that you could work with that you haven't, who would that be?
Chris Conde: I'd want to rap with Bizzy Bone, like as fast as we could. Like two or three bar verses. Just a crazy tornado. And probably…I wanna work with Tobacco. I've always wanted to. I'd just throw on Tobacco songs and just rap over them. And then…I don't know. Maybe Lady Gaga, for production. I'd love to do some full scale rap/pop concert. Have you ever seen her live show? It's insane. I was like Lady Gaga? Pop star? Whatever. Then I go, and I'm like crying. It was basically like somebody took this artist who knows exactly who she is and exactly what she wants and can communicate, and then gave her a bunch of money, and was like, "Do whatever you want." It was like this beautiful, dynamic, textured show. And it just shows so much of her personality, and…it's amazing, and I was not ready. And she's like, "Love the people that hate you." It was very Jesus, too, and I'm like, "What the fuck?! I'm not ready!" Not ready for this. And tons of people in drag. It was an insane experience. So I'd love to be able to work with her on some sort of big art show project thing. Lady Gaga! Come hang out with me!
To listen to/purchase Growing Up Gay, visit:https://chrisconde.bandcamp.com/album/growing-up-gay
Previous: SXSW 2019: In Review
Next: Roy Christopher - Dead Precedents: How Hip-Hop Defines the Future