Tony Allen & Adrian Younge - JID018
Written by Chi Chi Thalken on July 18, 2023
Tony Allen is a drummer who came to prominence as the backbone of Fela Kuti's Africa 70. Since that time, he has become world renowned and regarded as one of the most talented and influential drummers of all time. Sadly, we lost him in April of 2020 at the age of 79. The good news, though, is that before he passed, he went into Linear Labs Studios in Los Angeles and laid down eight brand new tracks with Adrian Younge. Those sessions are now available as the latest release from Jazz is Dead.
The great thing about what Adrian Younge has built with Linear Labs and Jazz is Dead is that he has created an infrastructure to allow musicians to come in and succeed and sound their best. In the past, this has meant creating jazz that could be categorized as hard bob, soul-jazz, fusion, or Brazilian jazz. Now, with the same infrastructure, Younge and company are following Allen's lead and laying down a terrific collection of new Afrobeat compositions. It's a lot of the same players from other sessions, and they are so talented and studied that they adjust their voicings and rhythms and just go with and sound like an ensemble that has been doing this for years. The additional great new here is that right up to the end, Allen could still cook on the drums, and he's laying down some tasty rhythms that will get your feet shuffling along before you even realize what's happening. The sound is then being filled out by a full horn section, flute, electric guitar, piano, and bass, and additional percussion, creating this awesome rich soundscape with grooves for days. The whole thing is just incredibly tasty to listen to. The musicianship is top notch, and everyone is just following the lead of one of the greatest to ever do it.
Jazz is Dead has provided a lot of older artists the opportunity to record new material and become relevant to a younger generation of listeners. Now they have given us a chance to say one final goodbye to a musical legend in Tony Alle with a final recording of some original music that honors his legacy perfectly.
| | |
| --- | --- |
| Title: | Tony Allen & Adrian Younge - JID018 |
| Label: | Jazz is Dead |
| Year: | 2023 |
| Rating: | 9/10 |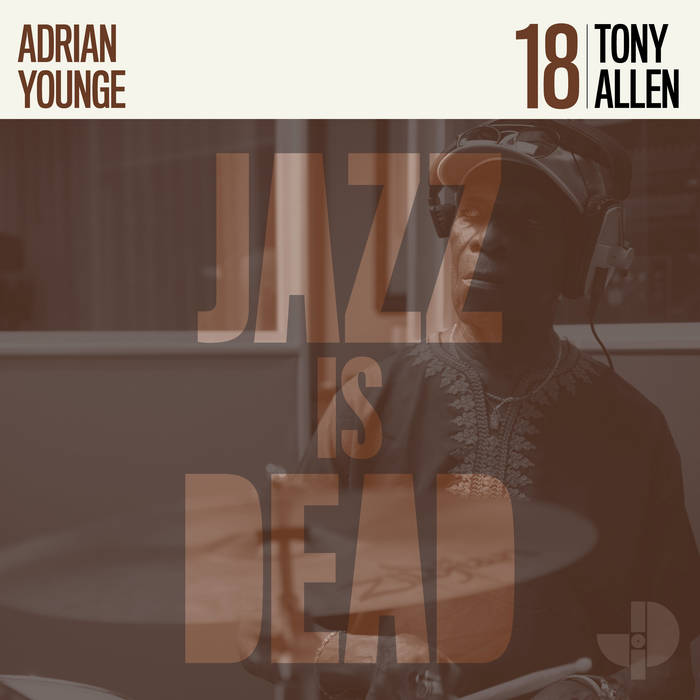 Previous: The TroubleShooters -Interview - 4-11-23
Next: Geoff Harkness - Interview - 7-3-23