The Difference Machine - Alien Nation and the Black Adolescent
Written by Chi Chi Thalken on July 21, 2023
The Difference Machine is a group from Atlanta consisting of Dr. Conspiracy and Day Tripper. They've been releasing music as a duo for over a decade now, with their last release, Unmasking the Spirit Fakers, coming out just last year. Now they've returned with one of their most personal and ambitious albums to date, Alien Nation and the Black Adolescent.
If you've spent any time with The Difference Machine over the last decade, you know that this is a group that lives to challenge their listeners, to give you projects that really make you stop and think about everything that's happening on their albums. Well, have a seat, because Alien Nation and the Black Adolescent is a doozy. In their own words, this album is, "An exposè on the conditions in which we live, the obstacles in our path, and the rage that we simply cannot hold back anymore." To create the soundscape for this project, Dr. Conspiracy is crafting this dark, psychedelic style of hip hop that fluctuates between a palatable boom bap and one where there might not be any traditional percussion at all, just swirling noises, effects, and musical notes, all dancing around each other. This sets the stage for Day Tripper to step to the mic, who is delivering some of his most confrontational and challenging lyricism to date. That's because he is going in on the personal and historical conditions that young Black people in the U.S. grow up in, from the immediate day to day challenges to the bigger societal structures that stack the odds against them and make it harder to live their best lives. To help them craft this narrative, we also get appearances from Allen Thomas of thefamilyorchestra and Deacon the Villain of Cunninlynguists, who both completely understand the assignment and match Day Trippers tone well as they too bring in a mix of their own lived experiences and a look at the bigger picture of the structures that helped shape those experiences. It may not be a fun project, but it is one hundred percent a necessary project that you should really take the time to listen to one on one.
Alien Nation and the Black Adolescent is the album that The Difference Machine have been building up to. It's challenging, to be sure, and it presents a lot of ugly truths over the course of ten tracks, but they also deliver these truths with a lot of skill, grace, and creativity, so that listeners can really take some time out of their day and spend some time with what The Difference Machine has given us here.
| | |
| --- | --- |
| Title: | The Difference Machine - Alien Nation and the Black Adolescent |
| Label: | Full Plate |
| Year: | 2023 |
| Rating: | 9/10 |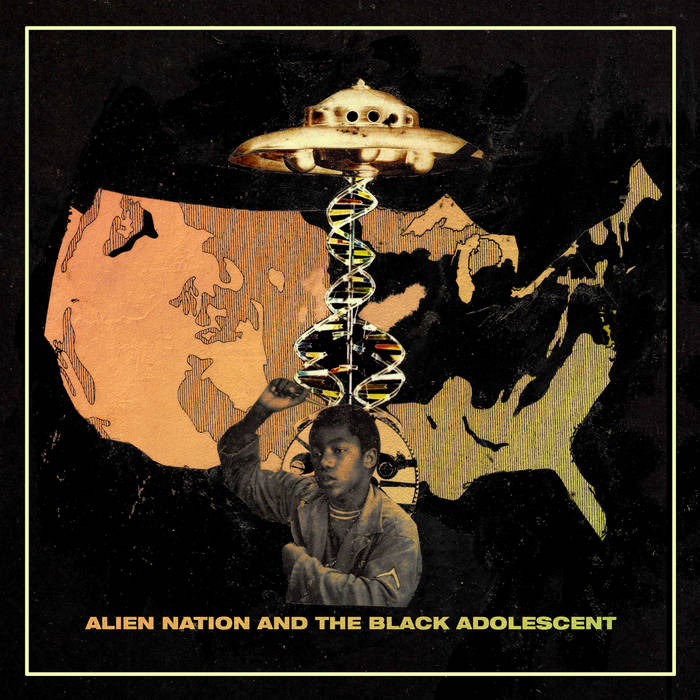 Previous: Geoff Harkness - Interview - 7-3-23
Next: Black Milk - Everybody Good?