The Bakarak Brothers - Cuban Missile Crisis
Written by Chi Chi Thalken on June 15, 2022
The Bakarak Brothers are the duo of producers from the Cincinnati/Dayton area, Ben-E and Burnt. One of the most notable recent projects they worked on was Sankofa's 2021 release, The Most Delicious Gold, which featured Burnt Bakarak on all of the beats, and Ben-E coming through with the assist on the last track of the album. Their most recent venture together began with the purchase of a stack of vinyl from a Russian collector on the internet. After months of waiting for the vinyl to make it across the ocean and through customs to Ohio, the duo finally got the package, and in listening to the music, they were inspired to do a deep dive on post-war history. As they began to chop up the records and make beats, they naturally found themselves with this dark and paranoid atmosphere to the project, which then led them to the perfect title, Cuban Missile Crisis.
While this project isn't strictly a concept album, The Bakarak Brothers do a great job of sonically communicating this paranoid tone, where you're not consciously afraid of a specific thing, but there is a lingering fear that something bad could happen at any moment. During the Cuban Missile Crisis, this fear was brought to the forefront, but then given the weird dimension where everyone was expected to go to school or work and carry on with their lives, just hoping that the government's diplomatic efforts could diffuse the situation. It's in this shadow of history that The Bakarak Brothers expertly chop up, flip, and re-purpose these Russian records and put the era in a new light. It's boom bap hip hop, but also filtering the Cold War's long shadow through this funky lens. You'll be bobbing your head along and digging the grooves, but you'll also be looking over your shoulder every so often, just to make sure. On top of all of this, The Bakarak Brothers also do an excellent job of developing their tracks and creating enough variety across the album that you're never in a rut and nothing sounds too predictable. They also do a great job of finding some vocal clips and spreading them out at just the right moments to give you these little nuggets from who-knows-where that will get the wheels in your head spinning so that you can get in the right mindset to listen to these beats.
Cuban Missile Crisis sounds simple enough on paper, but Burnt and Ben-E Bakarak put in the work in transforming all of these old Russian records into some new and exciting hip hop. It's an instrumental album that will hold your attention from start to finish, and will hopefully inspire you to think a little bit about our not-so-distant past.
| | |
| --- | --- |
| Title: | The Bakarak Brothers - Cuban Missile Crisis |
| Label: | Burnt Up Records |
| Year: | 2022 |
| Rating: | 8/10 |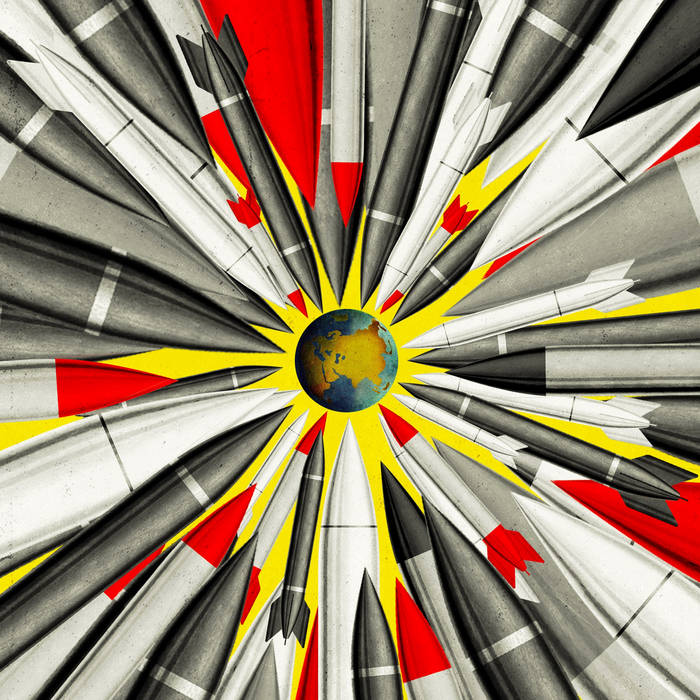 Previous: More or Les - Beats for Bounty Hunters
Next: Mother Nature & Renzell - Nature's World