The Allergies - Tear the Place Up
Written by Chi Chi Thalken on May 19, 2023
The Allergies are a production duo from Bristol consisting of Rackabeat and DJ Moneyshot. The two have been putting out music for over a decade now. In that time, they've shown a penchant for digging for breakbeats and just making some of the funkiest, most danceable records. Most recently, they teased us in January with an EP called Reconcile. Now they are back with the main course, an LP called Tear the Place Up.
When certain artists do a particular thing better than most, you're never disappointed when they do that thing really well on each album. With The Allergies, I want them to bring the party. These two know how to dig in the crates and flip a sample into something funky, whether it be old soul, boogaloo, jazz, funk, or anything else that catches their attention. When their previous EP felt like they were holding back ever so slightly, I knew that they were about to drop the party album of the summer. When the LP finally came, and they did not disappoint. From the moment the needle drops, we are off to the races. Over the course of thirteen tracks, we're touching on everything from classic R&B to surf rock to funk to old school hip hop to boogaloo and more, all being brought under the umbrella of hip hop. To help guide us through the party, we've got Andy Cooper (formerly of Ugly Duckling) serving as the unofficial third member of the group, rapping on about a third of the tracks with a ton of charisma and vocal dexterity. Also adding some flavor to the album, we get appearances from Bootie Brown (Pharcyde), Charles Morgan, Marietta Smith (Smith and the Honey Badgers), Dele Sosimi, and Joe Lickshot. It all comes together for an album that is instantly enjoyable and just begging you to get up and dance. What makes it even better is that there is enough variety and musical depth that you'll keep coming back for more and discovering something new each time through. Also, the sequencing could not have been better, as the music flows naturally from start to finish, almost like two deejays worked on this album who know how to orchestrate a party.
Tear the Place Up is a promise that not all artists can deliver on. When it comes to The Allergies, they not only tear the place up, they keep you dancing through the wreckage, turning up the volume, and then coming back for even more. This album will keep the party going all through the summer.
| | |
| --- | --- |
| Title: | The Allergies - Tear the Place Up |
| Label: | Jalapeno Records |
| Year: | 2023 |
| Rating: | 9/10 |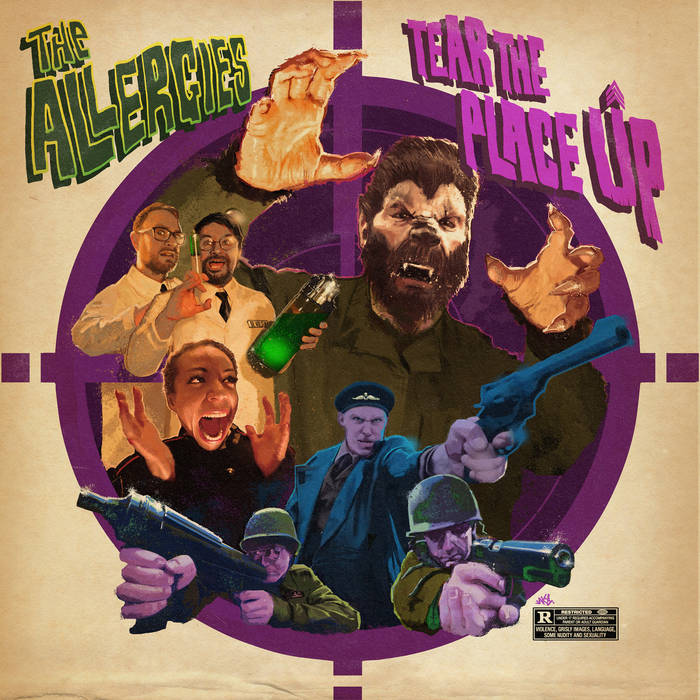 Previous: Kill Bill: The Rapper - Full Metal Kaiju
Next: Claud Six - Good Thing the Long Days Keep Me Awake at Night