The Allergies - Say the Word
Written by Chi Chi Thalken on July 29, 2020
The Allergies are the Bristol production duo of DJ Moneyshot and Rackabeat. The two bonded over their love of vintage records and breakbeats, and over the last decade, they've been making funky hip hop out of those samples and bringing people together over the love of a good groove. Their last full-length album came out two years ago, when they dropped Steal the Show. Now they are back for round four with Say the Word.
With a group like The Allergies, you aren't looking for them to re-invent the wheel or anything with each album. This is a group that came together over a love of breakbeats and flipping vintage samples into classic hip hop, and that's what you're going to get with each album, and it's why you'll keep coming back. There is plenty of experimental and politically charged music right now, but sometimes you just need something fun and sunny you can dance to and let loose while we try to enjoy this summer, at least in short bursts. One way The Allergies make it feel like a party is by inviting a bunch of guests over to join in the fun. This time around, we've got guest spots from long-time collaborator Andy Cooper (of Ugly Duckling), The Cuban Brothers, Dynamite MC, Dr. Syntax, Skunkadelic, Mr. Woodhole, and vocalist Marietta Smith. Everyone does a great job of bringing their own flavor and spicing up the proceedings, but it's Marietta Smith who has the breakout turn on this album. She not only has some great power, control, and soul to her singing voice, she also has a ton of charisma and personality as well, holding her own against all of these skilled emcees, often feeling like the through line that keeps the album together between all the different funk and soul samples and rhymes. On more than one occasion, I had to double check the liner notes to make sure N'Dea Davenport wasn't on the album, because we definitely get into some Brand New Heavies territory on more than one occasion.
The Allergies are veteran producers who know who they are, and they know how to make fun albums that are easy to listen to. Say the Word is a great summer album, bright and lively and funky. Maybe next year we can give it the dancefloor love it deserves.
| | |
| --- | --- |
| Title: | The Allergies - Say the Word |
| Label: | Jalapeno Records |
| Year: | 2020 |
| Rating: | 8/10 |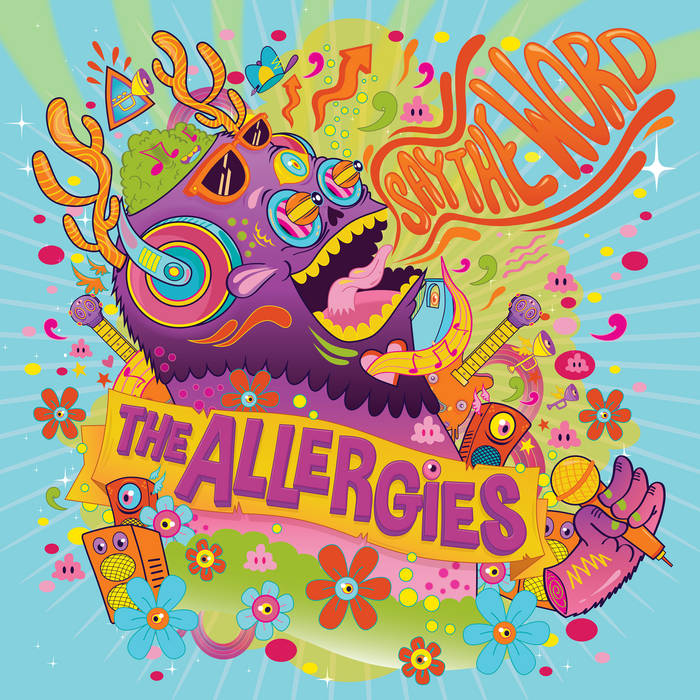 Previous: Disco Rigido - Elevation EP
Next: Sault - Untitled (Black Is)