Teeth Agency - You Don't Have to Live in Pain
Written by Chi Chi Thalken on March 5, 2021
Teeth Agency is a new group formed by Jesse Hackett, a London-based musician/producer who works as part of Gorillaz touring band, and Mariano Chavez, a multi-media artist from Chicago. The two initially met when Hackett bought a vintage 'dental phantom' from Mariano's gallery in Chicago, and the two kept in touch and kept bouncing ideas off of each other for an unconventional project that would include music and visuals. After a lot of time building together, they are finally ready to release their debut full-length album, You Don't Have To Live in Pain.
Teeth Agency aren't going to be for everyone, but for those willing to take a chance on something very experimental and macabre, You Don't Have To Live in Pain will have a lot to offer you. Built around a sound they describe as "lizard lounge jazz and French noir sleaze with sinking ship piano improvisations in underwater organ suits," they are taking vintage keyboards and drum machines and other instruments and putting them through a series of filters and effects to make the whole album sound like you're looking through a prism at the bottom of the ocean. You keep feeling like you're about to grasp onto some soul or jazz or pop, but every time you reach out, it just seeps through your fingers and dissolves into something strange and unexpected. It's definitely an album to be enjoyed on headphones, maybe on an overcast day when you have nothing to do and you just want to let your mind wander. You do get guests like Eska and Bullion contributing some beautiful vocals and poetry to the mix, but Teeth Agency like to work in such a way that these beautiful elements are always swimming against the current, as dissonant keyboards and reverb keep blowing things a new direction, forcing your ears to keep course correcting.
You Don't Have To Live in Pain is certainly one of the most avantgarde projects of 2021, with even more to come beyond the music to further allow you to dive into their world and absorb their vision. It's not for the casual music listener, but for those willing to put in the work and try something a bit unusual, Teeth Agency have plenty to offer.
| | |
| --- | --- |
| Title: | Teeth Agency - You Don't Have to Live in Pain |
| Label: | Stones Throw |
| Year: | 2021 |
| Rating: | 8/10 |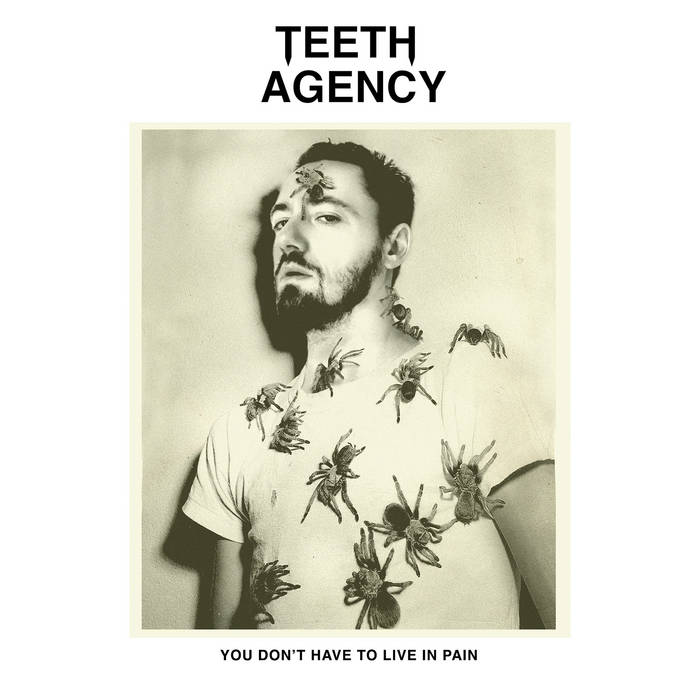 Previous: Kristoffer Eikrem & Beautiful Disco - Dusk/Dawn
Next: Genesis Owusu - Smiling Without Teeth