St. Panther - These Days
Written by Chi Chi Thalken on September 4, 2020
St. Panther is Daniela Bojorges-Giraldo, an emcee/vocalist/producer/multi-instrumentalist from Irvine, California. She's relatively new to the scene, but she's been catching ears with her music, most notably producers Ricky Reed and Nate Mercereau, who liked what they heard so much that they are both using their own labels to jointly release her EP, These Days.
Taking her name from a nickname her father gave her as a child to encourage her to find her inner strength, St. Panther is coming out of the gates with a lot of confidence on this EP. Over the course of six songs, she's showing us the breadth of her abilities as a songwriter, producer, multi-instrumentalist, vocalist, and emcee. She deftly navigates her way through electro-boogie, hip hop, disco, soul, R&B, and pop. She finds room for swagger as she hops on the mic to rhyme, but also finds room for vulnerability as she shifts gears and pours her heart out in a ballads about love and loss. She brings the cool SoCal vibes as she grooves onto the dancefloor on the opening "Infrastructure," but just when you think you have her figured out, you get to the second track, "Highway," which finds her navigating a space somewhere in between Sampa the Great and Nite Jewel that is just fascinating. This then transitions into the steamy late night neo-soul of "I Got You." Each track shows another layer to St. Panther, deepening your understanding of her as an artist and what she's capable of. What makes this especially intriguing is that she's not just jumping around and trying on different hats and seeing what suits her. Each move is very carefully considered and the EP is sequenced in such a way that you are able to see how each track is in conversation with the last, and how she has come to this sound organically as she absorbed all of these different influences growing up in Southern California.
I have every reason to believe that St. Panther will only get better from here as she continues to grow and gets more experience under her belt, but she's also starting off way ahead of where most artists are at this point in her career. She's bringing together a wide range of styles and synthesizing them in a way that is entirely her own, while also delivering music that is both fun and deeply personal as well. These Days is a fantastic introduction to an artist with a very bright future ahead of her.
| | |
| --- | --- |
| Title: | St. Panther - These Days |
| Label: | Nice Life/How So |
| Year: | 2020 |
| Rating: | 8/10 |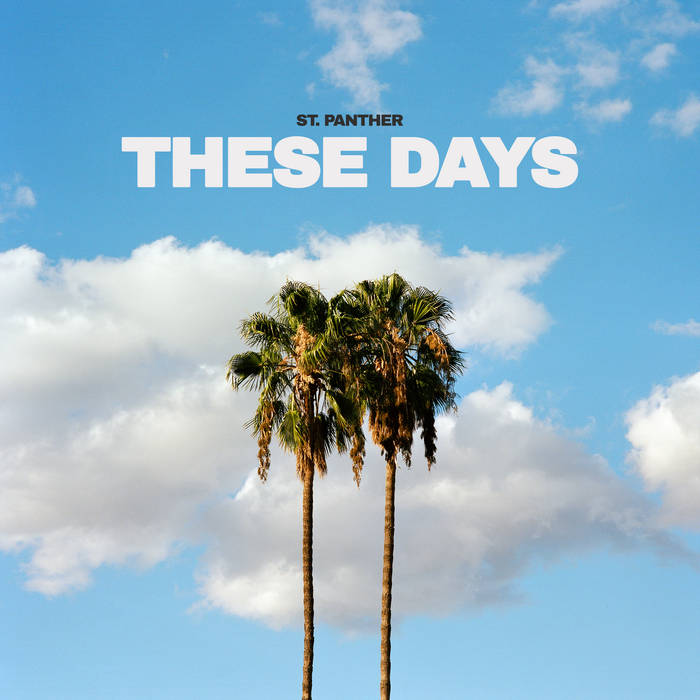 Previous: Earoh - JUCO
Next: Height Keech - Wild Height Keech