Necessary People - These are the Necessary People
Written by Chi Chi Thalken on July 29, 2021
Last September, Baltimore artist Height Keech dropped his latest solo album, Wild Height Keech. What you might have missed if you didn't read the liner notes, is that one track on the album, "Last Blast Do or Die," was co-produced by Philly artist ialive, with Keech and ialive using the name Necessary People for their production duo. This wasn't the first time they used the name, having produced a few other tracks under the name. What it did seem to indicate, though, is that Necessary People were on the verge of something grander. Now that grander thing is here in the form of their first LP, These are the Necessary People.
For their first LP as a production duo, Necessary People didn't overthink anything. They basically just put up the Bat Signal and got all of their emcee friends to hop on posse cuts. Now, it's no secret that vocal compilation albums made by producers are one of the hardest albums to pull off. It's just very difficult to assemble a roster that makes sense together that can lay down 10-15 tracks that all work and cohere to make an album that sounds good from start to finish. So when I looked at the track listing for this album and saw that not only was it a vocal compilation album, but a posse cut compilation album, I was a little nervous. That's just a lot of variables where something can go wrong. Amazingly, Necessary People manage to pull off this type of album with no real hiccups. Granted, there's no real theme or anything tying the album together, and most of the verses are just emcees talking shit. The flip side to that is that this album is hella fun to listen to, and while all the emcees are talking shit, we manage to avoid the cliché and offensive tropes that you often come across when you put this many emcees on one album. One of the things that ties the album all together is the production from Necessary People. If you've spent time with their music before, you know that Height Keech and ialive know how to craft some bangers with huge drums and psychedelic/garage rock samples. They deliver that and then some on this album, with track after track that will just make you want to turn this shit up until your stereo can't go any higher. On top of that, you often get the best version of the posse cut, where everyone from Uncommon Nasa to Passalacqua to Prowess the Testament to Jesse Dangerously to Curly Castro to Sleep Sinatra and beyond are all trying to outdo each other in the most creative ways possible. As a result, not only do you get an album that's fun to listen to and just wild out to, you get an album where you'll catch a new gem of a line each time you listen to it, and emcees keep coming at you with all sorts of different flows.
These are the Necessary People has no business being as good as it is. It's a real testament to the work that Height Keech and ialive have been putting in over the years and how they keep pushing themselves and others to reach that next level with their music. This album absolutely bumps, and it's a ton of fun to listen to.
| | |
| --- | --- |
| Title: | Necessary People - These are the Necessary People |
| Label: | Cold Rhymes |
| Year: | 2021 |
| Rating: | 8/10 |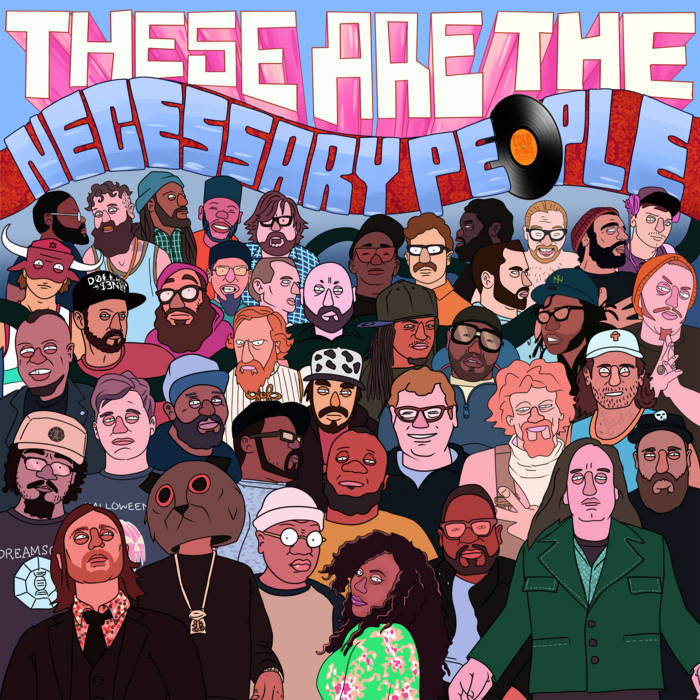 Previous: Peyton - PSA
Next: Kadesh Flow - Room Service 2