Moor Mother & billy woods - BRASS
Written by Chi Chi Thalken on December 21, 2020
Back in June of this year, Armand Hammer (billy woods and ELUCID) released an album by the name of Shrines. Philly artist Moor Mother made an appearance on the track "Ramses II," which then led to the collaboration between her and woods on the track "Furies" for the Adult Swim singles series in July. What most people didn't know at the time was that these two kept the train rolling, and they now release a full-length album as a duo, BRASS.
If you've spent the time with either artist, you'll have a pretty good idea of what to expect from BRASS, which is to say that this is an incredibly dense and challenging album, both lyrically and musically. With production from The Alchemist, Preservation, Olof Melander, Child Actor, Navy Blue, Messiah Muzik, Steel Tipped Dove, Willie Green, and Moor Mother herself, it feels like these two went around to everyone and asked them for their beats that were too weird for anyone else to use. We're moving between everything from free jazz to psychedelic rock to experimental electronic music to modern classical, and then mixing everything up in a blender and squeezing it into a general mold that we can call hip hop. Neither artist here is all that interested in making traditional pop songs, opting instead to work in themes and motifs, and other times to work in a more stream-of-consciousness type of fashion. It's the type of album that is absolutely intriguing, but also takes a lot of time and effort to unpack, because Moor Mother and billy woods aren't spoon feeding you anything – they are making you work for it. The payoff to music like this is that with each listen, something else will click for you and you'll have a new piece of information or point of view to consider and meditate on, such as the phrase "The blues remembers everything the country forgot." If all that wasn't enough, they're all bringing in a wide variety of creative voices to further color the album, with appearances from Wolf Weston, Imani Robinson, Amirtha Kidambi, ELUCID, Fielded, Franklin James Fisher, Mach Hommy, John Forte, and Navy Blue. The key here is that each artist gets a moment to add a distinct flavor to the music, but Moor Mother and billy woods never lose sight of the bigger picture of how this whole album is going to come together into one coherent artistic statement.
Moor Mother and billy woods have emerged as some of the most distinct and creative voices pushing the boundaries of hip hop, and their first album together is just as exciting and challenging as you'd hope it would be. BRASS doesn't give you any easy answers, but it does give you one of the richest texts you'll come across this year, with so much information and emotion that you can keep coming back to it over and over again.
| | |
| --- | --- |
| Title: | Moor Mother & billy woods - BRASS |
| Label: | Backwoodz Studioz |
| Year: | 2020 |
| Rating: | 9/10 |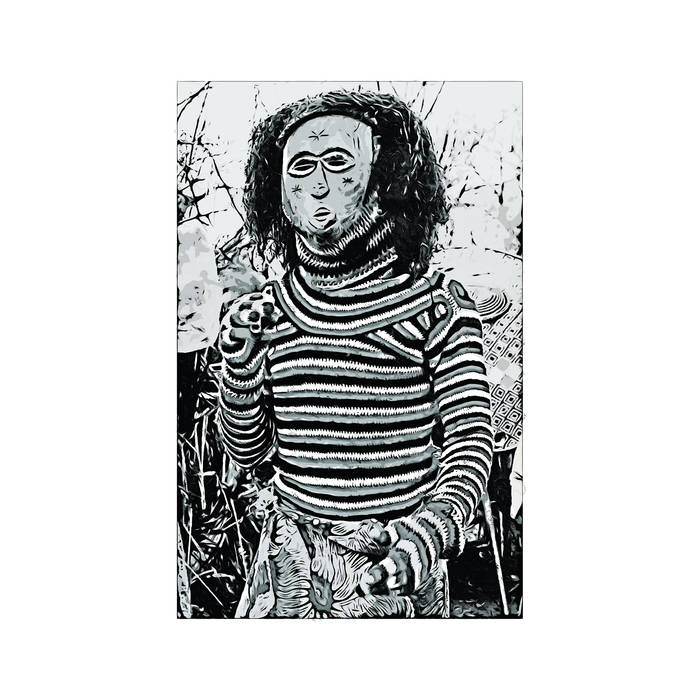 Previous: Ethos - The City Wants You Alone
Next: Top Twenty of 2020