Moderator - Midnight Madness
Written by Chi Chi Thalken on March 25, 2021
Moderator is a producer from Αθήνα, Greece, who has been releasing music for nearly a decade now. He really made the jump to the next tier on the international scene when he made his Cult Classics debut in 2014 with Escape. Since that time, he's given us some truly enjoyable instrumental albums that have further solidified his status as a producer. He most recent project came two years ago, when he gave us the enigmatic The Mosiacs. Now he's back with a new album that goes in a different direction, Midnight Madness.
For Midnight Madness, Moderator is looking to the past in way that he hasn't before, capturing the vibes of the "midnight movie." To Moderator, this means an older movie, possibly from the '50s or '60s, probably a little campy and spooky, maybe with a monster or a witch or a mad scientist. It's a loose theme, more of a general vibe in practice, but the way it plays out is what's really important. Fortunately for all of us, Moderator is a talented producer who has been at this for a minute, so he expertly finds a way to flip all of these vintage samples, whether they be jump blues, rockabilly, mambo, or orchestral score, and turn each one into a hip hop banger. The whole album works well from start to finish, but nowhere do we get a better microcosm of the album than the three-song stretch starting with "Wish I Was Dead," into "Guilty as Charged," and then "Haunted Lover." Moderator does a great job playing with some busy drums as he shuffles between a twangy guitar, barrelhouse piano, and blaring horns and a vocal sample on "Wish I Was Dead." On "Guilty as Charged," the Latin rhythms, horns, and vocal samples push the energy through the roof, and Moderator achieves what so many instrumental producers are chasing – he gives a song that is incredibly memorable and danceable. On "Haunted Lover," we get a song that is both sultry and playful, with just a dash of eeriness as Moderator works a shift between a classic boom bap beat and a jump blues shuffle. The whole thing is really fun and whimsical while also keeping things extremely funky.
Midnight Madness is coming out in the spring, and you'll definitely want to put this on when we can really start to gather in larger and larger groups in the summer, but don't forget about Moderator when Halloween comes around this year. He's given us the vintage horror soundtrack we always wanted.
| | |
| --- | --- |
| Title: | Moderator - Midnight Madness |
| Label: | Melting Records |
| Year: | 2021 |
| Rating: | 8/10 |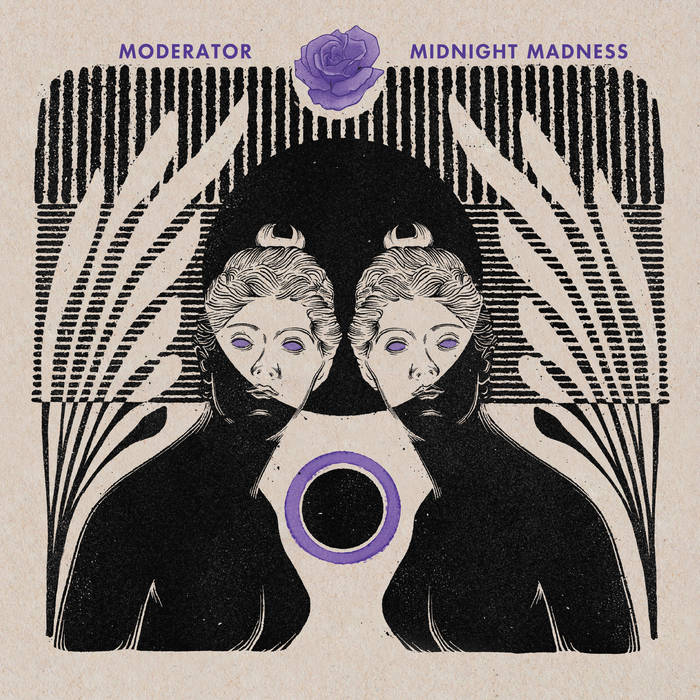 Previous: Clover Hope - The Motherlode: 100+ Women Who Made Hip-Hop
Next: Akil Pratt & K1NG ELJAY - Perfect Timing