Joe Armon-Jones & Mala - A Way Back
Written by Chi Chi Thalken on August 1, 2022
Joe Armon-Jones is a British keyboardist/producer/musician who has been very active since he started releasing music about five years ago. Since that time, he's not only released several solo projects, he's collaborated with the likes of Ego Ella May, Nubya Garcia, Moses Boyd, and Jordan Rakei. This year, he has already given us short projects done in collaboration with Asheber and Fatima. Now he's already back with a new EP done in collaboration with drummer/producer Mala, A Way Back.
Joe Armon-Jones has covered so much ground in his relatively young career, it's hard to know what to expect from each release, other than it will be good and the keyboard playing will be top notch. In working with Mala, the two find themselves leaning into some instrumental hip hop/electronic music, with influences of dub, grime, dubstep, jungle, and more seeping in through the course of five tracks, with some jazz and R&B rounding out the sound. The general split in duties is that Mala handled the drum and bass, and Armon-Jones handled the keys. We get a few guests on the EP, with Maxwell Owin providing additional production on the opening "Oh Lord," and James Mollison, Dylan Jones, and Mark Mollison hopping on the title track to provide sax, trumpet, and guitar, respectively. Overall, what ends up happening on this EP is that we get this nice push and pull between Armon-Jones and Mala, where Mala brings more aggression and attitude with his bass and drums, making the music hit harder upon initial listen, but then Armon-Jones brings in some sophisticated melodic work on the keys that helps mellow out the sound just a little. As a result, you get this EP that finds this nice balance, making you want to turn the stereo up and wyle out while also appreciating the songwriting and melodic beauty of the project as well.
A Way Back is an interesting project from Joe Armon-Jones and Mala. Together, they've made some music that neither would have made on their own, and in the process we've gotten some really unique sounds that push the EP into some really interesting grey areas in between genres.
| | |
| --- | --- |
| Title: | Joe Armon-Jones & Mala - A Way Back |
| Label: | Aquarii Records |
| Year: | 2022 |
| Rating: | 8/10 |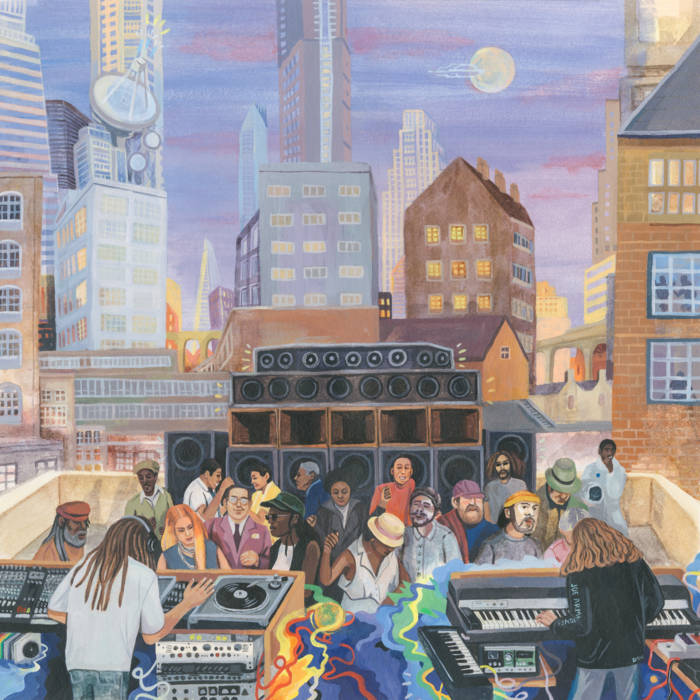 Previous: Schaffer the Darklord - The Derelict Craft
Next: Yutaka Hirasaka - Bed Hair