Iamnobodi - Footprints
Written by Chi Chi Thalken on July 30, 2020
Iamnobodi is a producer from Berlin who has been releasing music since the early 2010s. Along with his excellent solo career, he's also produced for a wide range of artists that spans from Little Simz to Nipsey Hussle. Most recently, he released a solo album in March called Memory of Enchantment. Now he's back with another album, footprints.
One of the things that hit me right away about footprints is just how well Iamnobodi is able to make music that fills your speakers up and sounds very modern, but still leaves room for a lot of intimacy and emotional impact. Over the course of the album, Iamnobodi is delving into R&B, hip hop, dance music, and experimental electronic music, but always finding the common elements between these styles so that nothing sounds out of place, and no transition is too jarring. As you're listening to it, you'll catch through samples and overall soundscapes how Iamnobodi is using this album to reflect not only on his musical journey so far, but the family, friends, and relationships along the way that helped shape him and get him where he is now. It's a really thoughtful and inventive album, one that sounds great on both headphones and speakers, but also one that will keep revealing itself to you the more you listen to it. It's a very nuanced and musical album in this way. Iamnobodi can bring some big beats that will fill up the club, but he can also move you to tears or get really cerebral with it as well. You get a taste of everything with this album.
footprints is an album that will both catch your attention right away but will also grow on you. That's because Iamnobodi has learned over the years how to make music that is both accessible and challenging. It's fun, but it's also nuanced and layered and is emotionally charged as well. That's not easy to do.
| | |
| --- | --- |
| Title: | Iamnobodi - Footprints |
| Label: | S/R |
| Year: | 2020 |
| Rating: | 8/10 |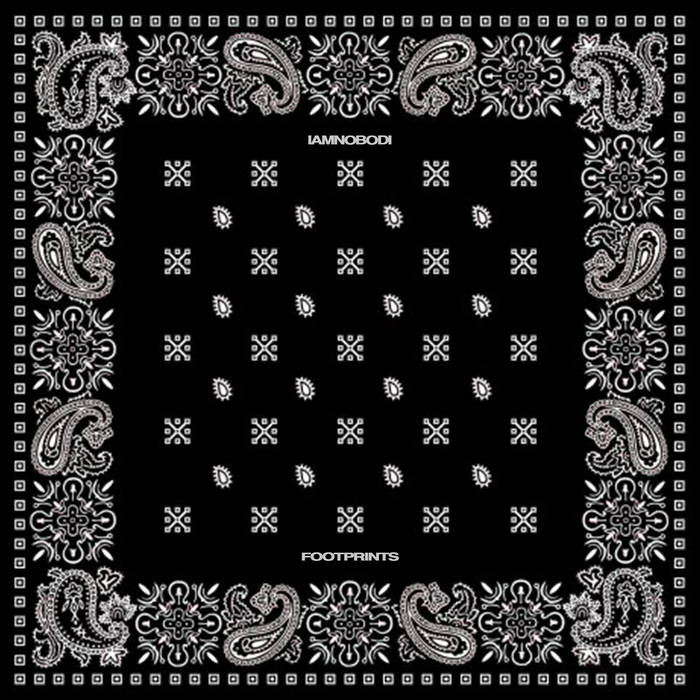 Previous: Guillotine Crowns - The First Stand
Next: Oddisee - Odd Cure