Ghost Funk Orchestra - A New Kind of Love
Written by Chi Chi Thalken on November 15, 2022
Ghost Funk Orchestra is an ensemble from New York City, put together by Seth Applebaum. The group first started releasing music in 2014, but it was in 2019 when they made their debut on Colemine with A Song For Paul that things really started to pick up steam for them. They followed that up with their latest album, An Ode To Escapsism, in 2020. Now they are back with a new full-length album, A New Kind of Love.
If you're not familiar with Ghost Funk Orchestra, A New Kind of Love is a great place to start. That's because you're getting a little bit of everything they do with this album. While Applebaum might be the force behind the group and handles most of the rhythm section, he's not the only one contributing here, as the album features a full horn section, strings, and multiple vocalists, giving the album a very full and lush sound. That sound is one drawing from the early '70s, with a gritty symphonic soul as its base, clearly drawing inspiration from the likes of Curtis Mayfield, Isaac Hayes, David Axelrod, Dennis Coffey, and a myriad of others. They are also picking up on the more modern lineage of groups like the Dap Kings, Budos Band, and El Michel's Affair. The key to this album is that Applebaum both has a good feel for the songwriting and arranging, always giving you something catchy you can hold onto, and then building upon that to take you on an emotional journey. He also knows that he can't achieve this sound alone, and he features some great instrumentalists and vocalists who take the album over the top with their passionate performances. Nowhere does this come through better than on "Why?" which builds slowly, features great vocal harmonies which get accented with brilliant horn arrangements, and has a great groove, but then gets pushed over the top by some carefully chosen powerhouse moments by lead singer Christine Chanel.
A New Kind of Love is a great addition to Ghost Funk Orchestra's already strong discography. Applebaum continues to find his voice as songwriter/arranger, and he has found great musicians to surround himself with and bring his ideas to life. This album is soulful, funky, and gritty, in all the best ways.
| | |
| --- | --- |
| Title: | Ghost Funk Orchestra - A New Kind of Love |
| Label: | Colemine Records |
| Year: | 2022 |
| Rating: | 8/10 |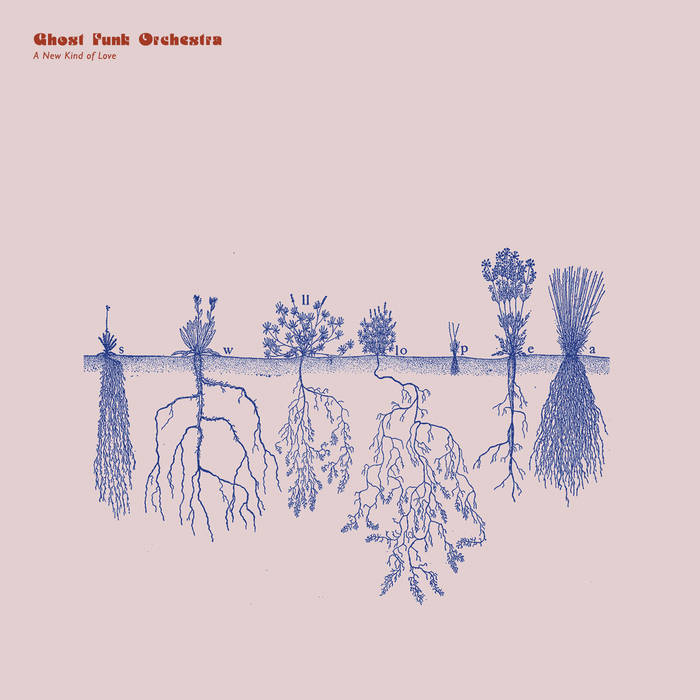 Previous: Sault - 11/AIIR/Earth/Today & Tomorrow/Untitled (God)
Next: A7PHA - II