Gavlyn & DJ Hoppa - Say Less, Love More
Written by Chi Chi Thalken on September 27, 2021
Gavlyn is an emcee from the San Fernando Valley in California. While she might appear young, she has actually been at this for a minute, with her first release coming over a decade ago. Along the way, she found a musical partner in DJ Hoppa, releasing albums together in 2016 and 2018. Now they continue to build on that foundation with their latest full-length album, Say Less, Love More.
From the minute you press play on Say Less, Love More, Gavlyn and Hoppa are taking you on a journey of discovery of the self. Over these warm, West Coast modern R&B beats, Gavlyn is opening up and getting personal about her own journey of healing and self-discovery. The album is also carefully sequenced in such a way that this journey eventually turns outward, as Gavlyn takes the time to reach out to some friends and fans and anyone else that might need to hear the words that she needed to hear not that long ago. Where the album gets really special is that this isn't just a feel good album in this one way. Hoppa's production is such that it gives plenty of space and has an intimate feel that it matches the lyricism of the album, but it's also going to sound really great coming through your car stereo as the bass and drums just envelop you. On top of all this, Gavlyn has bars and is incredibly technically proficient on the mic as well, coming at you with several different flows, all delivered with precision as she speaks to all of these deep personal truths. When you add in some killer guest spots from Ariano, Wolfbaby, and Beanz, you get an album that hits hard and then just keeps rewarding with all these layers to unpack each time you listen.
Say Less, Love More is an incredible album from Gavlyn and DJ Hoppa that shows continued growth over the course of their musical partnership. They have great chemistry together, and they dug deep to create an album that absolutely bumps, but then comes at you with all this deep personal lyrical connection that will have you in your feelings and hopefully encourage some growth.
| | |
| --- | --- |
| Title: | Gavlyn & DJ Hoppa - Say Less, Love More |
| Label: | Broken Complex |
| Year: | 2021 |
| Rating: | 9/10 |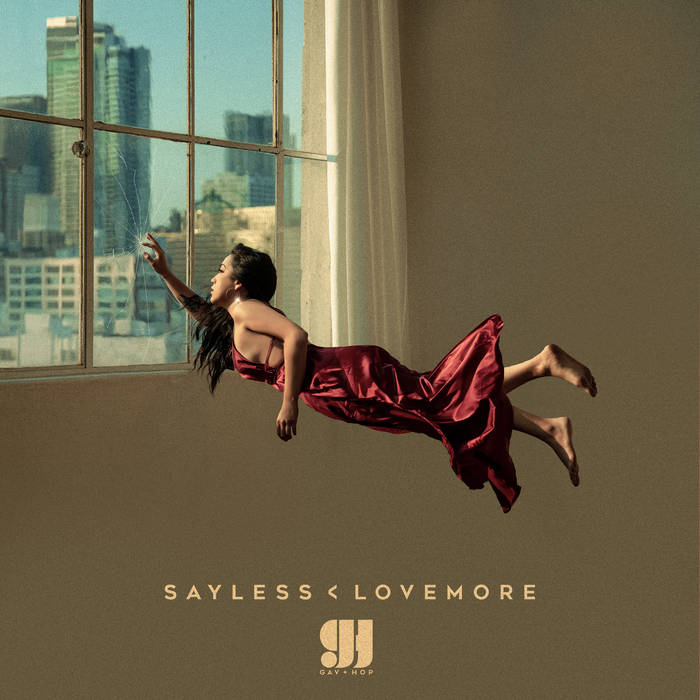 Previous: ECID - Zen Repair
Next: Eternia & Rel McCoy - Free