Fresh Kils - Disclaimer
Written by Chi Chi Thalken on November 28, 2022
Fresh Kils is a producer and MPC Wizard from Toronto. He's been releasing music for over two decades, as part of the Backburner crew, as part of groups like The Extremities and Ockham's Blazer, and as a collaborator with such artists as PremRock, More or Les, Mad Dukez, Fraction, and numerous others. For all he's accomplished in his career, the one thing that was missing from his resume was a proper solo album. That is, until now, because he is finally dropping that solo album, Disclaimer, on URBNET.
The producer solo album is always a tricky endeavor, starting with what type of album you should make. Purely instrumental? Vocal compilation? For Fresh Kils, he opted to split the difference, giving us an album that moves between instrumental tracks and several collaborations with emcees and vocalists. While Fresh Kils has produced a lot of bangers for different artists over the years, it's nice to open the album with "Full Moon," which serves as a nice reminder that Fresh Kils can get really subtle and musical with an instrumental track, giving you something really gentle and nuanced to ease you into the proceedings. From there, we get a lot of different looks from Kils, whether the tracks be smooth and soulful, boom bap bangers, or dipping his toes into genres like reggae. The key here is that Fresh Kils has always had a great sense for what type of beat works with which artist, and he absolutely crushes it across Disclaimer. The real danger with vocal compilation albums is that it only takes one or two guest artists to steer the ship off course, whether it be with a completely phoned in verse, or worse, by saying something offensive that takes you out of the whole project. Not only does that not happen here, Kils puts everyone in position to shine and contribute to the bigger sound of the album as a whole. This could be a longtime collaborator like PremRock just casually crushing it and throwing in a Chris Paul reference for good measure, or it could be the sultry vocals of OK Handsome on "Visitant," that once again expands the sound of the album. Nobody shines greater than Phoenix Pagliacci, though, who comes in on "Ain't No Way" and takes the album to an eleven with her clever rhymes, powerful voice, and just a ton of attitude and charisma.
When you wait as long as Fresh Kils did to make an album like Disclaimer, you better do it right. Of course, when you've made a career like Fresh Kils has where he's given us so many different looks and produced for so many different artists, it should come as no surprise that he was able to approach the project with care and passion, and find just the right artists to take it over the top.
| | |
| --- | --- |
| Title: | Fresh Kils - Disclaimer |
| Label: | URBNET |
| Year: | 2022 |
| Rating: | 9/10 |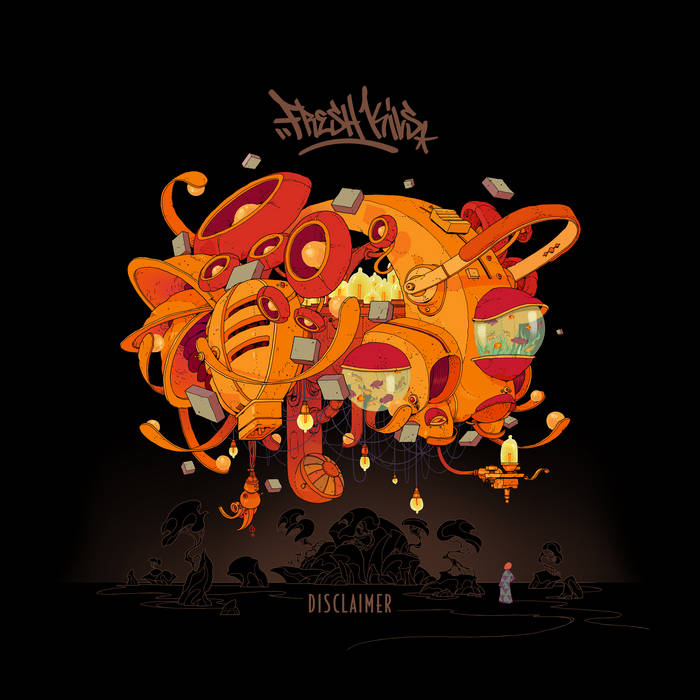 Previous: Calvin Valentine - The Bong's in the Freezer
Next: ePP - Fold