Emapea - Still Got It
Written by Chi Chi Thalken on November 22, 2022
Emapea is a producer from Poland who has been releasing music since the mid-2010s. He had a bit of a breakthrough moment in 2020, when he teamed up with Los Angeles emcee Kid Abstrakt to release the album Jazzy Vibes. Since then, he has mostly focused on his solo material, releasing his album, Bees, Trees, and Flowers, in 2021. In May of this year, he released an EP called Smuggling Town. Now he is back with a new instrumental album, Still Got It.
For this album, the name of the game is laid back, downtempo vibes, which Emapea still has in spades. Still Got It is the type of album you want to throw on when you need to chill for a minute, relax, and refocus, or maybe just lose yourself in some nice grooves for a minute. While there are plenty of albums out there that fit this general description, it can be tough to make an album like this stand apart. Emapea, however, has been putting in the work over the years, so when he releases an instrumental album like this, he's digging deep in the crates, coming up with some really creative flips, and most importantly, he developing his songs and giving them enough complexity and song structure so that you never feel like the music has grown stale or boring. No, with Emapea you're just getting some nice grooves, jazzy melodies, and warm bass lines that will sooth your soul and have you tapping your toes. It's an album that sounds great both on headphones or your speakers, Emapea has balanced his approach that well.
Emapea has really climbed the ranks of talented producers over the last five-plus years. He keeps giving us different looks and really sophisticated beats, all while keeping the grooves and vibes very accessible and approachable at the same time. Still Got It is yet another solid entry into his discography.
| | |
| --- | --- |
| Title: | Emapea - Still Got It |
| Label: | Hip Dozer |
| Year: | 2022 |
| Rating: | 8/10 |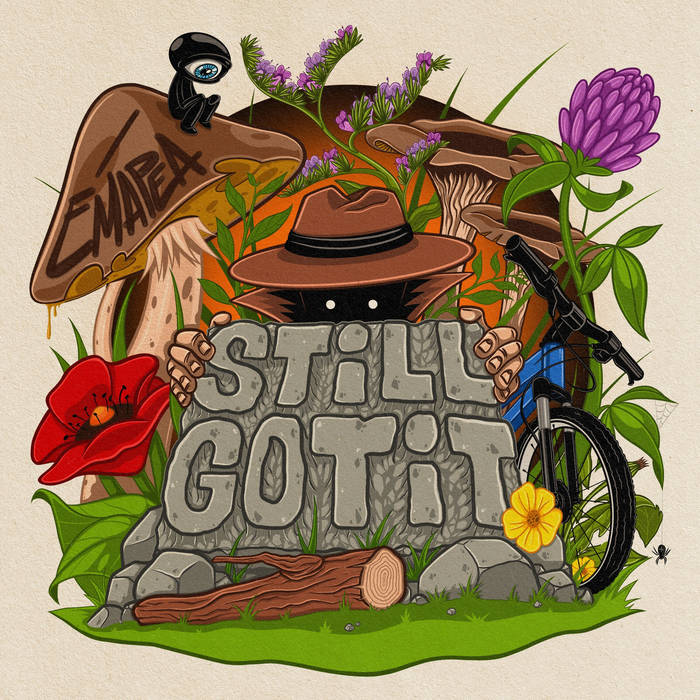 Previous: Thorts & Unsung - The Unsung Thorts EP
Next: Scuare x sow - Slippery People