Elder Orange - Bricks in the Bathwater
Written by Chi Chi Thalken on December 3, 2020
Elder Orange is a producer/multi-instrumentalist/vocalist from Vermont. While he has been making music for much longer, he stepped out as a solo artist under the name Elder Orange just in 2018, when he released the album All My Friends Believe in Ghosts. Now, after dropping an EP called Stella this past May, Elder Orange comes back with the proper follow up album, Bricks in the Bathwater.
Bricks in the Bathwater is an interesting album in several different ways. First and foremost, Elder Orange has gone a step further from his last album, where he gave you the option of streaming the album as one track – this time he's demanding that you listen to it as one piece of music, with the exception of leaking the opening track as a single. Otherwise, it's just one thirty-three minute track. This isn't the right choice for every album, but if you're envisioning the album as one grand statement, why not give listeners this kind of nudge to take it in the way you planned it? I'm here for it. As soon as you press play on Bricks in the Bathwater, you'll surely notice that Elder Orange has made some musical steps since the last album. While there is still a hip hop influence to the album, it's not as beat-driven this time around. Elder Orange is playing more with live instrumentation, bringing in friends like JJ Beck on piano, Alex Wolston on trumpet, and Adam Turner on drums, while Orange is playing everything from guitar to keyboards to talkbox and singing. The influences range from jazz to funk to soul to blues to prog rock to hip hop and back again, often swirling together into its own thing. Whatever it is, though, you can be sure that it's soulful and funky. Conceptually, this album finds Elder Orange asking the question, "How can we keep our heads and hearts intact in a world on fire?" It's not an easy question to answer, but with the help of emcees like Curly Castro and MavStar, who both give the album its third heat, Elder Orange gets the ball rolling and opens up the discussion with his listeners. While the ultimate answer is long and complicated and murky, the short term answer is that as long as you keep caring and don't accept that this is the best we can do, we'll figure it out eventually. And if anything is apparent on this album, it's that Elder Orange cares a great deal.
Not all artists make this kind of jump between first and second albums, but it's clear that Elder Orange was really pushing himself and putting in the work to make something special with Bricks in the Bathwater. It's an incredibly inventive album from a musical perspective, but even more importantly, it's an incredibly passionate album that's asking big questions of its listeners.
| | |
| --- | --- |
| Title: | Elder Orange - Bricks in the Bathwater |
| Label: | S/R |
| Year: | 2020 |
| Rating: | 9/10 |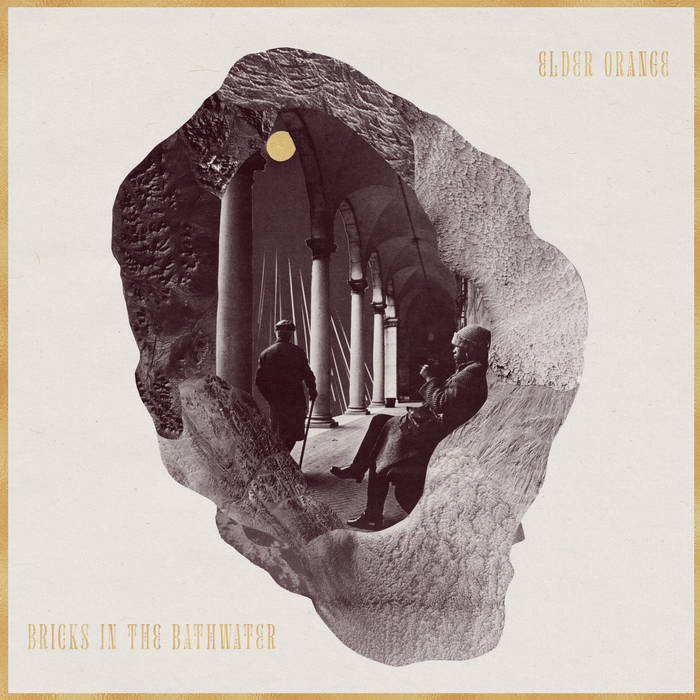 Previous: Kenny Segal - Kenstrumentals Vol. 4: a lot on my plate
Next: Emapea - Reflection