Deborah Jordan & K15 - Human
Written by Chi Chi Thalken on May 16, 2022
Deborah Jordan is a vocalist from London who has been making music for years, first making her mark in the '00s as a featured vocalist for acts like Bugz in the Attic and Robert Mitchell's Pancea. She released her first solo album, The Light, in 2009, and she's been going strong since then. Her most recent album, See in the Dark, came out in 2020. Now she has teamed up with producer K15 for a new concept album, Human.
K15 is a producer from London who has been traveling in similar circles to Jordan, which lead to their first collaboration over ten years ago, when he worked on her sophomore album, What You See. They have continued to work together here and there, but now the two really get to take some time and explore what a true collaboration can be like. It should come as no surprise that Human is delivering a sound that is based in neo-soul, broken beat, trip hop, jazz, and R&B, based on these two artists' career up to this point. What you might not be ready for, however, is just how abstract, ambitious, and grand this album gets. The concept of the album is simple enough, asking the question of what makes each of us human, and what does your own humanity mean to you. However, it's a loaded question in practice, one that our greatest minds have been trying to figure out for generations, through philosophy, science, arts, and beyond. In working together, Jordan and K15 get deeply philosophical and emotional in their musical exploration, writing songs about fear, grief, remorse, love, and beyond, as they seek to connect their own personal experiences and journeys with the larger lived experience of the human population. It's that balance between what makes us unique as individuals and what makes us all the same as humans that is most perplexing, an idea that gets explored over the course of the album. Musically, K15 is taking the opportunity to push his compositions further than he's ever gone before, crafting some tracks that really take these grooves that feel familiar and then push them and develop them into some really avantgarde territory that is unexpected and exciting. The good news here is that not only is K15's production pushing the envelope, but Jordan is more than up to the challenge as a vocalist and songwriter as well. Her poetry is incredibly thoughtful and beautiful, combining some very personal moments with some intellectual explorations about the nature of humans. As a singer, she's never sounded stronger, up to the challenge of taking the usual jazz/soul/pop stylings you might hear her perform and pushing everything out into left field, often drawing upon experimental jazz and classical styles of singing to match the production and the tone of the subject matter. When you bring this all together, you get an album that you really need to sit with to absorb it, but once you do, you'll be gifted with an inventive and thought-provoking album that doesn't neatly fit into a box.
Human might not seem all that unusual on paper, but once you start in on the album, you quickly realize that this is going to be a deep dive from Deborah Jordan and K15. They've given us a really challenging and reward album, and they've pushed each other to make an album that neither would have made on their own.
| | |
| --- | --- |
| Title: | Deborah Jordan & K15 - Human |
| Label: | Futuristica Music |
| Year: | 2022 |
| Rating: | 9/10 |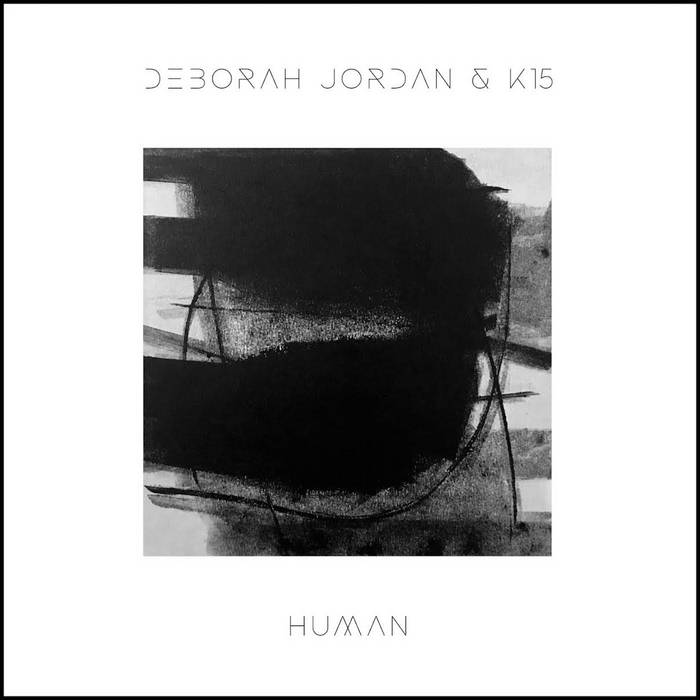 Previous: Chris Keys - Scenes
Next: Sefi Zelsing - Welcome Sunset