Dante Ross - Son of the City
Written by Chi Chi Thalken on May 23, 2023
Dante Ross is a guy who has had a long career in the music industry, but his claim to fame is that when he was hired by Tommy Boy in the late '80s, he became the first hip hop-specific A&R person. After spending decades at various labels and working with all sorts of great artists, he has finally sat down to write his memoir, Son of the City.
There are a few things to note going into Son of the City. The first is in the title – Ross grew up in New York City on the Lower East Side in the '70s and '80s, and the book reads conversationally in just that type of voice. If you adjust your ear for the accent and the slang, you'll be doing just fine. The other is that Ross is not the hero of his own story. As he details in the book, both of his parents had serious mental issues and problems with addiction, and he barely made it out of high school, so this is not the story of well-adjusted man of letters. He grew up on the streets of the Lower East Side during the AIDS and crack epidemics, and he had to learn on the fly and do the best he could with the tools that he had. This is all to say that there is plenty of bad behavior over the course of the book from Ross himself, from his womanizing to his anger and his issues with substance abuse, but Ross never glorifies any of it. He's simply putting it all on the page, because he can't tell the story of his successes with signing and developing some of the most important acts in hip hop history without also telling the stories of some of his worst moments as well, because a lot of these times these stories overlap. When you sort all of this out, you get the complicated tale of someone who was in the right place at the right time, but then capitalized on that with skill and savvy and helped propel acts like De La Soul, Queen Latifah, Pete Rock & CL Smooth, Busta Rhymes, ODB, and so many others into hip hop history, all while battling his own demons and trying to navigate an everchanging music industry. Ross tells it all in his own voice, and he does his best to be fair to the people involved, even if a lot of those relationships were complicated. It's not a straightforward narrative, but it is a book that lets you inside one of the most exciting times in hip hop history, while also letting you in on the personal life of a guy who has had a lot of highs and lows to sort out as he blazed his path.
Son of the City is essential reading for anyone invested in learning about hip hop history. Dante Ross was there for a lot of it – at the clubs, in the studio, at the record label offices. He is also a man with a complicated family life and his own demons, and he manages to balance all of this in his memoir.
| | |
| --- | --- |
| Title: | Dante Ross - Son of the City |
| Label: | Rare Bird |
| Year: | 2023 |
| Rating: | 9/10 |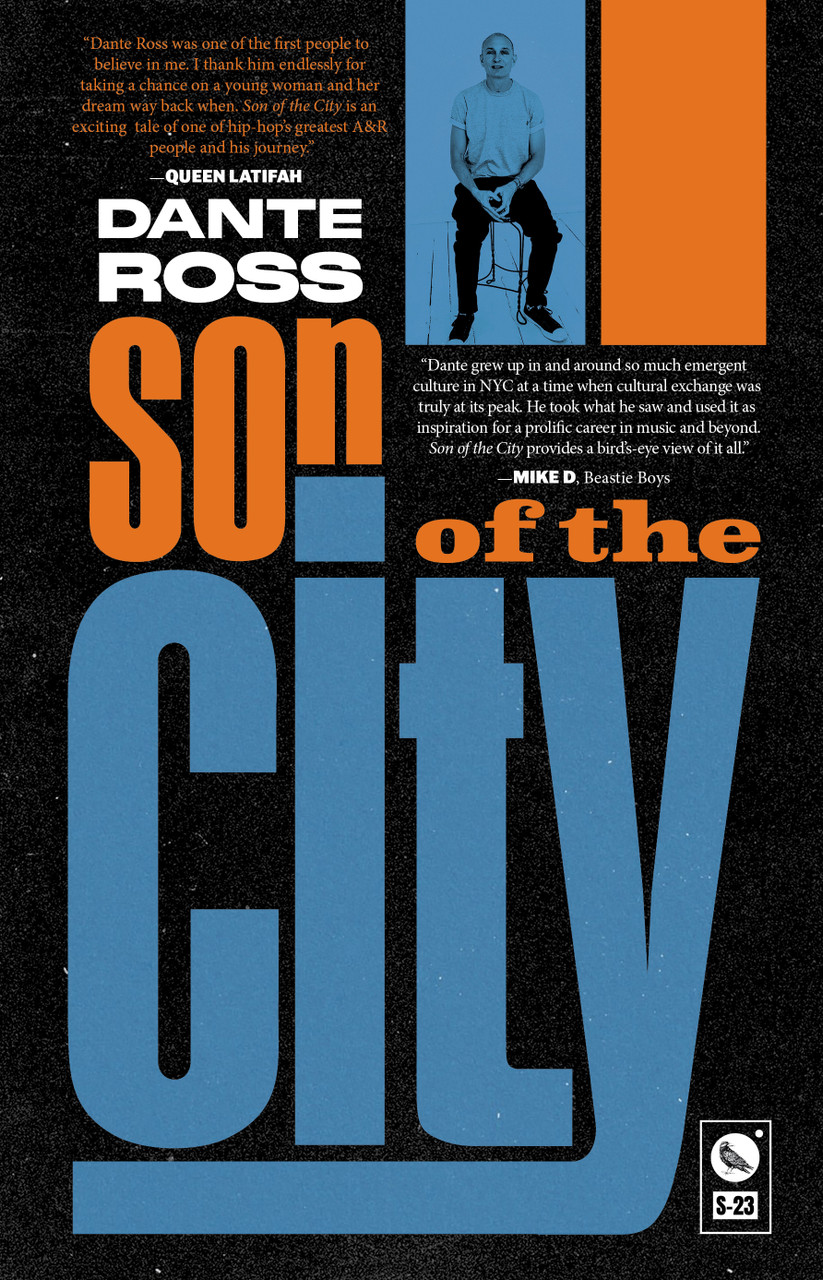 Previous: Claud Six - Good Thing the Long Days Keep Me Awake at Night
Next: s.al - the butterfly effect