Chuck Strangers - The Boys & Girls EP
Written by Chi Chi Thalken on May 18, 2023
Chuck Strangers is a New York artist who emerged in the mid-2010s. He took a real step forward in 2018, when he released his album, Consumers Park, on Nature Sounds. He followed that up in 2020, when he dropped the EP, Too Afraid to Dance. Now he's back with a new project and making his debut on Lex Records with The Boys & Girls EP.
The Boys & Girls EP is actually named after a high school in Bed Stuy, which might give you a sense of the reflection on his past that Strangers is doing on this EP. To make this EP, Strangers is enlisting the help of producers Evidence, Unlucky Bastards, Theravada, Zoomo, Obii Say, as well as producing two tracks himself. The vibe of the production is one where manipulated soul samples and downtempo beats lead to a psychedelic and introspective soundscape. This then allows Strangers to have the space to do some serious reflecting on the ups and downs of his youth, and tried to figure out how those experiences shaped him. To help him out on the mic, we get appearances from Obii, Navy Blue, Pink Siifu, and Fly Anakin, who each get to come in and give their own perspective on the subject matter and spice things up a little. It's a solid EP from Strangers, but the only thing holding the project back is that it could benefit a little from a song or two with some variety to it, just so it's not all the same feeling from track to track. That said, it's still a really enjoyable project that will help you get to know Strangers on a deeper level.
The Boys & Girls EP is a nice release from Chuck Strangers. It will really let his listeners in and see how he was shaped into who he is today based on his experiences as a younger man.
| | |
| --- | --- |
| Title: | Chuck Strangers - The Boys & Girls EP |
| Label: | Lex |
| Year: | 2023 |
| Rating: | 8/10 |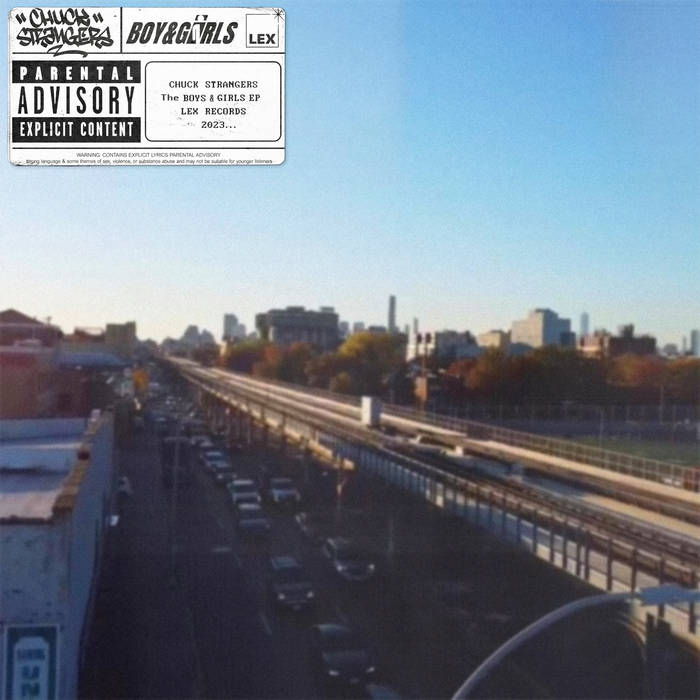 Previous: andrew & steel tipped dove - the trumpet's obviously been drinking
Next: Kill Bill: The Rapper - Full Metal Kaiju