Calvin Valentine - Weed Is Awesome
Written by Chi Chi Thalken on October 19, 2021
Calvin Valentine is a Los Angeles-based, Eugene-raised artist. After an excellent run on Mello Music Group, he had a couple of self-released smaller projects released last year, including Save the Planet and High at Cobra Island, a project done with Lawz Spoken. Now he makes his debut on the new-ish Austin label Cream Dream Records with an instrumental album, Weed is Awesome.
There are several different approaches to instrumental hip hop albums, but most people probably work with the assumption that an instrumental hip hop album is going to be downtempo, something pretty to listen to on headphones. Valentine did not use this approach on Weed is Awesome, instead opting for a model closer to J Dilla's classic Donuts. I don't say this to directly compare Valentine's production to Dilla, but instead to use this template of beat tape expanded into full album. This means taking a general boom bap approach with some sample based beats, and while no one track is necessarily a fully realized song, the whole thing is sequenced in such a way that the whole album feel like one big composition. Valentine's home base for this album is some '70s soul translated into some funky boom bap, with some killer scratching from Celly that just gives the whole album that classic head bobbing hip hop feel. Valentine finds some room for expanding the sound, folding in a little bit of dub and '80s R&B, but he never veers too far from the funk. He's also sprinkling in some vocal clips about weed, keeping in theme with the title, but never veering so far into the theme to feel like he's beating a dead horse. Just enough to let you know his enthusiasm about weed, which definitely comes through. Really, though, this is just about Valentine's ability to flip some great soul samples and keep the creativity and variety going across the album to the point where you never feel like you get into a rut. Instead, you always feel like you're in motion, just bobbing your head, feeling the groove and having a good time.
Weed is Awesome isn't anything too far outside the box, but when you have someone as talented and experienced as Calvin Valentine behind the wheel, a simple instrumental mixtape can turn into a really enjoyable album full of great grooves that you can keep returning to time and again.
| | |
| --- | --- |
| Title: | Calvin Valentine - Weed is Awesome |
| Label: | Cream Dream Records |
| Year: | 2021 |
| Rating: | 8/10 |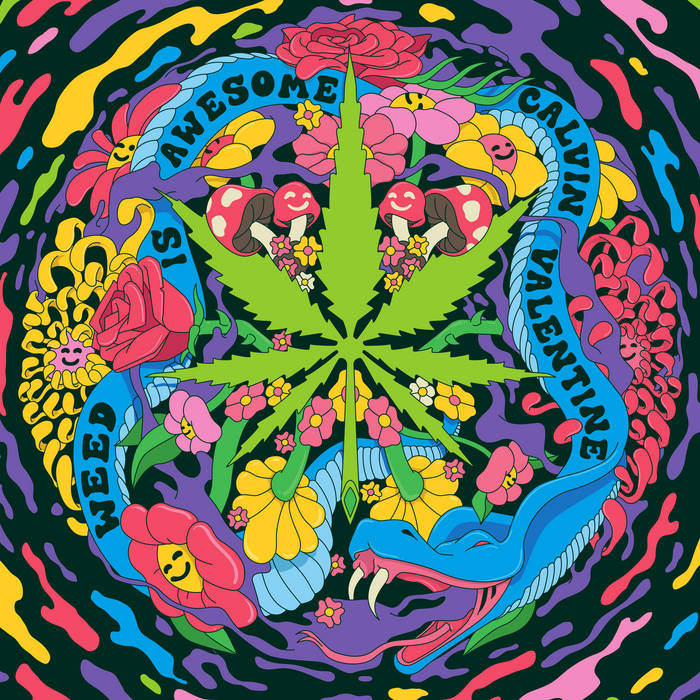 Previous: Brycon & G-PEK Present: There's No More Room in Hell 7
Next: Ego Ella May - Fieldnotes