Allmos - Mostly Instrumentals LP/Mostly Remixes LP
Written by Chi Chi Thalken on February 3, 2023
Allmos is Allan Cole, aka ½ of the Struyvesants. He's been releasing these solo instrumental projects under this name since 2017, when he dropped Sound Affects, Vol. 1. His most recent project came just last year, when he dropped Sound Affects, Vol. 2. Now he's back with two companion pieces, Mostly Instrumentals LP and Mostly Remixes LP.
Sometimes you don't need to overthink the title. This is to say that going into both listens, you might have a fair idea as to what to expect based on these titles. If you've spent any time with Allmos's previous releases, you know that he likes to work in a smooth jazz/downtempo kind of space, and these two projects are no exception. On Mostly Remixes LP, Allmos is taking a bunch of hip hop and R&B tracks that may or may not be familiar to you, and he's giving them a smooth and warm take on it. It's not the style of remix that will blow you away, but you will definitely vibe to these re-inventions. On Mostly Instrumentals LP, it's a similar style, only this time without the vocals or the sense of familiarity that some of the tracks might provide. This is where the project gets a little more interesting and challenging. This isn't to say that the music on Mostly Instrumentals LP is hard to listen to, but that it requires more of Allmos as a producer to make these smooth downtempo tracks stand alone as instrumental songs that capture your attention. He's able to do this, though, because he understands the need for subtlety and the attention to detail that this kind of work requires. As a result he crafts some really well written songs with nice grooves and memorable melodies. Where he's really able to find the third heat is on "Pendulating Keys," which features Reginald Chapman on trombone and bass trumpet, which just gives Allmos's already nice composition an extra kick with some added melodic personality.
Mostly Instrumentals LP and Mostly Remixes LP are nice companion releases from Allmos. They won't blow you away at first, because Allmos works in this really understated style, but the warmth, the grooves, and the musicianship will grow on you with each listen, and you'll really appreciate the work that he's put into these two projects.
| | |
| --- | --- |
| Title: | Allmos - Mostly Instrumentals LP/Mostly Remixes LP |
| Label: | Fresh Selects |
| Year: | 2023 |
| Rating: | 8/10 |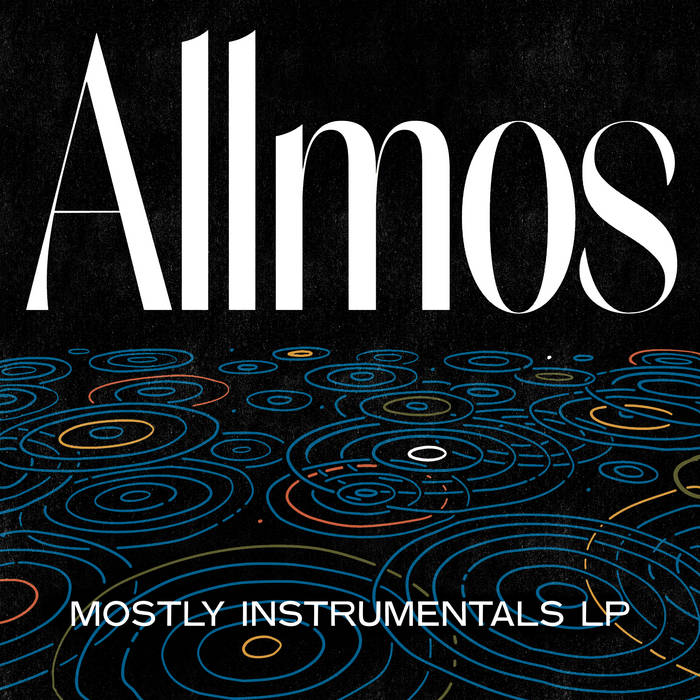 Previous: Fatboi Sharif & Roper Williams - Planet Unfaithful
Next: Noah23 - Ikosi Tria