MexStep - Resistor
Written by chichi on January 15, 2019
MexStep is best known as one third of the San Antonio/Austin hip hop group Third Root. While the group is right in the middle of their Trill Pedagogy series of EP releases, MexStep decided to release a solo album, Resistor.
If you're familiar with Third Root, you won't be surprised by the sound of Resistor. This is because he's working with producer Adrian Quesada, who has also produced all of Third Root's latest releases. Together, they find a perfect balance of classic boom bap and cumbia, Tejano, son jaracho, and funk. They blend it so well, you might wonder why you don't hear more Tex-Mex hip hop like this. On the mic, MexStep lives up to the title of Resistor, as he takes his experience as educator and activist and applies it to his lyricism. Sometimes, in the wrong hands, this can feel like homework or someone is forcing you to eat your vegetables, but MexStep is also an experienced emcee who has been rocking crowds for years. He knows how to make the music entertaining and catchy first and foremost, and then pumps it full of information about knowing your history and studying the effects of capitalism and institutionalized racism. Over the course of the album, we also get some great guest appearances from a myriad of artists, including Maya Guirao, Reyna Zavala, Apaso, Kree23, R.E.L. from Chisme, and his fellow Third Root emcee Easy Lee. Everyone adds their own little flavor, and you'll probably want to look up a couple of these names to find out more about their projects as well. As it all comes together, you get a great hip hop album that gives you just the right mix of edutainment.
MexStep is a talented emcee who knows how to use his music to start dialogue about important issues. On Resistor, he does just that, both musically and lyrically, creating an album that bangs and gives you plenty of food for thought.
| | |
| --- | --- |
| Title: | MexStep - Resistor |
| Label: | S/R |
| Year: | 2018 |
| Rating: | 8 |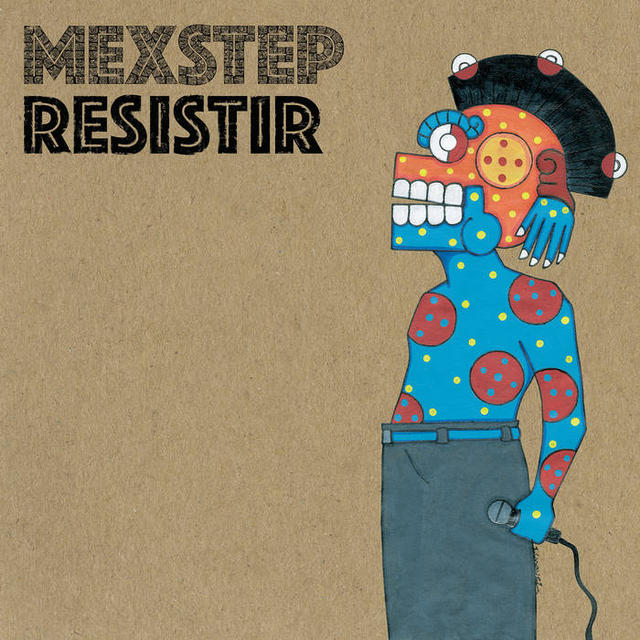 Previous: Zion I - ShadowBoxing
Next: Blockhead - Free Sweatpants