Zilla Rocca & Chong Wizard - Midnight Sons
Written by Chi Chi Thalken on November 24, 2020
Zilla Rocca is an artist from Philadelphia who is part of the Wrecking Crew. On top of his solo career, he's been part of such collaborative projects as Career Crooks with Small Professor and Grift Company with Curly Castro, just to name a couple. For his latest project, he's teamed up with Vancouver producer Chong Wizard to release a full-length album, Midnight Sons.
The nice thing about Midnight Sons is how it works on multiple levels, and rewards based on how much you want to interact with it. Just want some beats that knock and some fun rhymes? They got you. You want an album that's really musical and features some lyricism that takes on issues like capitalism and political corruption? They got you. You want a concept album that takes all of this and ties it into the Marvel Universe? They got you. For the album, Chong Wizard is building these really creative beats that build off of psychedelic rock, horror movie scores, soul music, and then brings in J-Zone to play drums and makes sure that everything is going to make you want to turn your stereo up. Rocca is coming correct on the mic, as he weaves his way through comic book and NBA references while taking on bigger picture issues. On top of all this, Rocca and Wizard make this something of a posse album as well, bringing in a slew of guest artists, including Nature, Malik B, billy woods, Lord Juco, Curly Castro, Alaska, Denmark Vessey, and PremRock. In lesser hands, this could have devolved into a scattered mess, but everyone comes correct and slide right in to give the album just a little more flavor and hit that much harder.
Midnight Sons is that nice type of album that is immediately accessible and enjoyable to listen to, but then continues to reward the further you dig in. It's just what you want out of a collaboration between two veterans like Zilla Rocca and Chong Wizard.
| | |
| --- | --- |
| Title: | Zilla Rocca & Chong Wizard - Midnight Sons |
| Label: | S/R |
| Year: | 2020 |
| Rating: | 8/10 |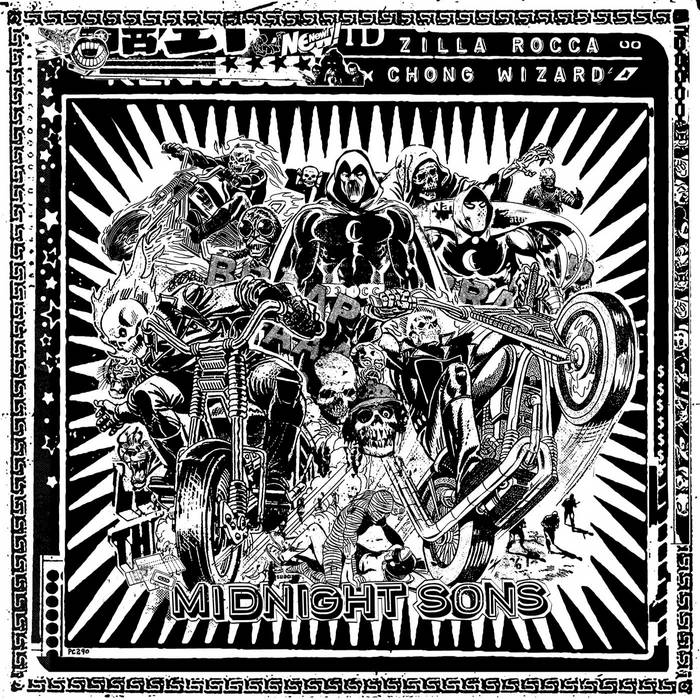 Previous: Sons of the James - Everlasting
Next: Chico Mann - Double Life