Chico Mann - Double Life
Written by Chi Chi Thalken on November 24, 2020
Chico Mann is the alter ego of Marcos Garcia, co-founder of such groups as The Daktaris and Antibalas. A few years back, Mann moved from New York to Los Angeles with the intention of starting an Afrorock band, Here Lies Man. While that project didn't pan out the way Mann intended, he knew that the material that he had written was worth saving, so he went to work re-arranging the material to fit a slightly different style of music and ensemble. Four years later, he finally gets to release this project into the world as Double Life.
For this project, Chico Mann enlisted the help of Geoff Mann on drums, congas, and percussion, John Paul Maramba on bass, and Doug Organ on keyboards. They went into the recording session like a jazz ensemble, meaning that while the songs were arranged and rehearsed, they recorded things live in one take to get that ensemble jazz session vibe for the album. Overall, the sound is one that combines psychedelic rock, Afro-Cuban jazz, funk, and soul. The result is a style of music that sounds at home alongside someone like Tommy Guerrero or Jungle Fire. The key to an album like this is the tightness and chemistry of the ensemble, and boy howdy did Chico Mann find the right players for this project. It's the type of music that you can just vibe too and kind of lose yourself for a while, but when you're actively listening and paying attention to all of the nuanced interplay between all the musicians and how complex these arrangements are, you'll really appreciate what Chico Mann has accomplished with this album. Marcos Garcia is an excellent guitar player, and he could have easily just made an album with endless guitar soloing that would have kept the spotlight on himself the whole time, but instead he opted to make something that is about the overall sound of the music. Doug Organ gets just as much time leading the melodies on the album, providing some great vintage keyboard and organ sounds along the way, and Garcia is the type of guitarist who is just as interested in playing rhythm and coming up with interesting fills as he is at playing the melody and soloing. Maramba and Geoff Mann then have the often thankless duty of providing the foundation of these grooves, and holy smokes do they lay down some tasty grooves that will get your body moving to the rhythms, with just some of the tightest pockets you could ever ask for.
It's a shame we can't have live concerts right now, because I can only imagine how good Double Life would sound in a live setting. Chico Mann got a tight ensemble together, put together some really smart arrangements of unique funk, jazz, rock, and Afro-Latin music, and then just delivered one of the best instrumental albums of the year.
| | |
| --- | --- |
| Title: | Chico Mann - Double Life |
| Label: | Ubiquity |
| Year: | 2020 |
| Rating: | 9/10 |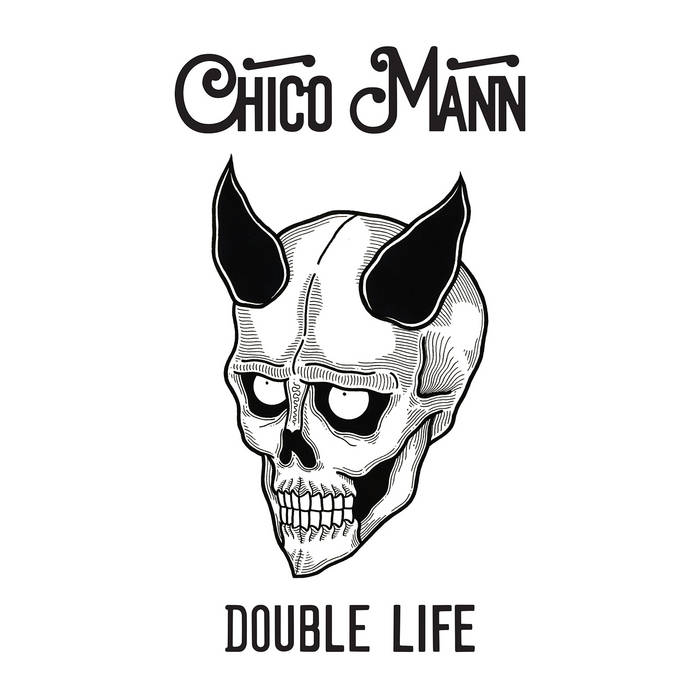 Previous: Zilla Rocca & Chong Wizard - Midnight Sons
Next: Serengeti - KDXMPC