Ben Buck Beatbox - Back Burner '97
Written by Chi Chi Thalken on August 31, 2023
Ben Buck is an artist from Austin who first got started attending Austin Mic Exchange when he was a teenager in the mid-2010s, and he's never looked back since then. He had released a lot of one-off singles and some beat compilations through the 2010s, but it was really when he dropped his album Kilroy in 2020 that he took it up a level and really became an artist to watch out for in the Live Music Capital. In December of 2021, he teamed up with veteran producer BoomBaptist to drop The Marquee. Now he's back with his best solo album to date, Back Burner '97.
When I was working on putting together a history of Austin Mic Exchange, conversations usually ended with some form of asking those who participated what they thought the legacy of the even was, and who might be pointed to as a success story. More often than not, people shouted out Ben Buck. Listening to Back Burner '97, you can see why people would say that. That's because it is clear with this album that Buck was not content just getting to a certain level and being cool, or focusing on a brand or just networking and climbing the ladder and stepping over people. He cares deeply about this hip hop shit, enough to learn his history, to put in his hours as an emcee, producer, and beatboxer, and to continue to develop community. He doesn't want to get to the top by himself, he wants to build. This comes through time and again on this album, with songs like "Velvet Rut (Austin, Texas)," "Best is Yet to Come," and "Pipeline," where Buck doesn't just put on for himself and all the work that he's put in (which he has), but he is also shouting out those that have built with him to make people pay attention to hip hop in a city that usually just cares about indie rock and singer-songwriters. To help him achieve all of this, Buck is getting some absolute bangers from producers such as Pudge, Karavelo, Animal Milk, Flobama, Statik Selektah, Black DaVinciii, Butcher Bear, Paperszn, Moe Sample, and Pajama Sam. It's absolutely an album you want to listen to with the volume turned up, and Buck brings that live energy to his performance on the mic, even cutting in a live concert clip at one point without missing a beat. Buck is also showing some depth and maturity with his lyricism, with some discussion of capitalism/stupid day jobs on "Working Man's Debt," and some complicated feelings about the different substances we lean on to deal with life on "Malt Liquor." He manages to do all of this with moments of bravado, a little humor, and a lot of heart, and he does a great job of knowing when to use each in just the right moments across the album. On top of all this, we get one of the greatest flexes you'll hear this year when Ben Buck gets to cut in a vocal sample of the Mayor of Austin, Kirk Watson, declaring April 13th "Ben Buck Day" in Austin. You gotta let 'em know.
Back Burner '97 is the sound of Ben Buck leveling up. He's been on his grind and working on his craft, building this entire time, and now he's really transitioning from that young kid with a lot of potential to a young man who's really making things happen. Ben Buck has put everyone on notice with this album.
| | |
| --- | --- |
| Title: | Ben Buck Beatbox - Back Burner '97 |
| Label: | S/R |
| Year: | 2023 |
| Rating: | 9/10 |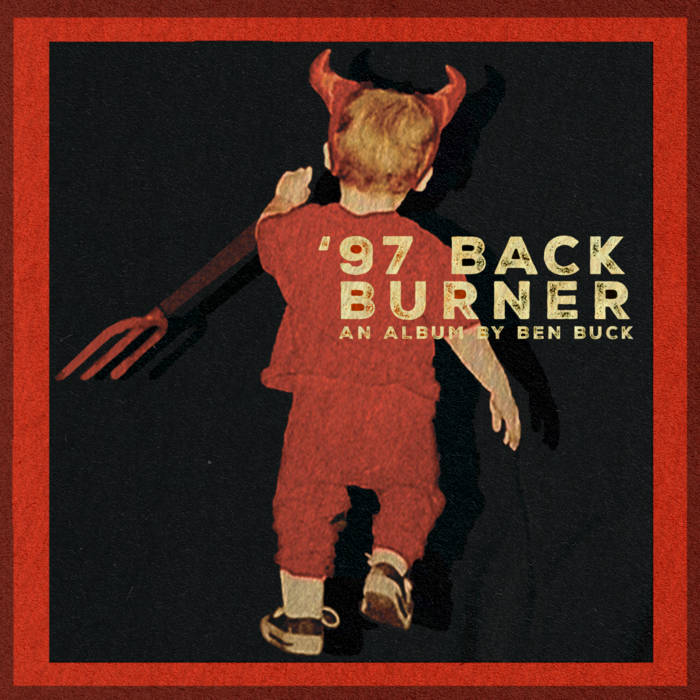 Previous: Ruby Wood - Sincerely
Next: Yarni - Albers EP