Sons of the James - Everlasting
Written by Chi Chi Thalken on November 24, 2020
Sons of James is a new group featuring Rob Milton on vocals and DJ Harrison on production. Rob Milton is a vocalist from Atlanta that has been releasing music since 2012. Harrison is a deejay/producer/multi-instrumentalist from Richmond who not only plays keys with Butcher Brown, he also has released some solo material on Stones Throw. Together they are releasing their debut album with Portland label Fresh Selects, Everlasting.
For Everlasting, Milton and Harrison drew inspiration from the Soulquarians, the neo-soul/hip hop collective of the late '90s and early '00s consisting of D'Angelo, Questlove, J Dilla, Erykah Badu, Roy Hargrove, James Poyser, Bilal, Pino Palladino, Q-Tip, Mos Def, Talib Kweli, and Common. Of these artists, I'd say that Bilal is probably the closest one that Sons of the James resemble, with Harrison providing these complex orchestral soul arrangements, and Milton drawing on this mix of gospel and jazz arrangements for his vocals. Harrison in particular really gets a chance to shine on this album, providing the project with some really rich and lush arrangements that will take you back to an era when labels had the budgets to spend on a full cast of backing musicians that could bring your vision to life. He manages to bring together the worlds of the '70s soul of Wonder, Hathaway, and Mayfield, mix in that neo-soul, and then punch it up with modern production techniques in such a way that makes sure it doesn't sound dated. On the mic, Milton has a really nice and full voice, one that resonates beautifully over the top of Harrison's production. He also has a good ear for harmony, and the layering of his voice works really well with Harrison's compositions as well. The only real problem with the album is Milton's lyrics. Now, they aren't bad, and Milton doesn't say anything dumb or offensive, but he does have a problem with being generic. A large chunk of this album is devoted to love songs, and those love songs just lack the specificity to sink your teeth into anything. Again, everything is perfectly fine, but when you write in generalities, you keep listeners at a distance, and that's how I felt listening to this album. I would enjoy everything objectively, and I kept waiting for that moment where I could really connect and the album would take me to that next level, and it just never came.
Sons of the James have a lot of talent and a lot of promise, and there is plenty to like about Everlasting. Hopefully they'll stick with it, because I'd love to see them dig even deeper and reach the next level, because I think they are capable of making a special album.
| | |
| --- | --- |
| Title: | Sons of the James - Everlasting |
| Label: | Fresh Selects |
| Year: | 2020 |
| Rating: | 7/10 |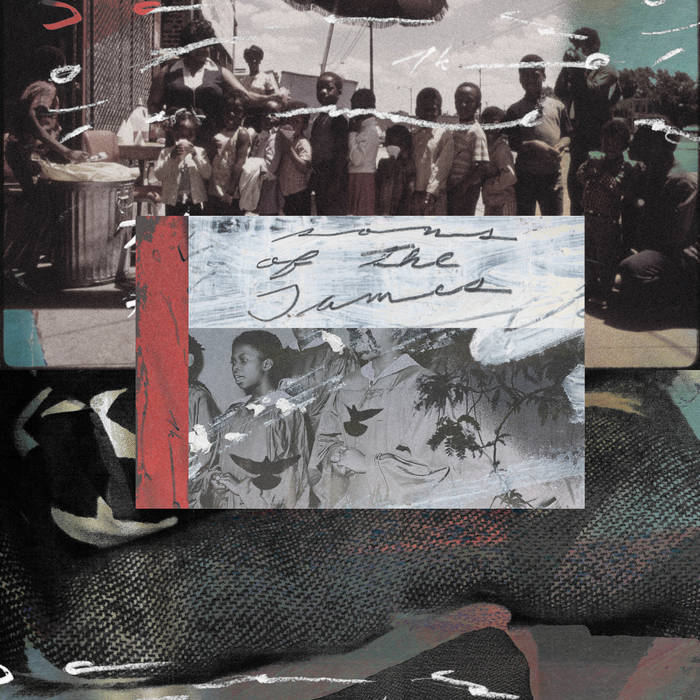 Previous: Love Moor - Motions
Next: Zilla Rocca & Chong Wizard - Midnight Sons