Wordsworth & Pearl Gates - Champion Sounds
Written by Chi Chi Thalken on May 24, 2019
Wordsworth is a Brooklyn emcee who's been going strong since the late '90s, first as part of the group Punch 'N' Words, then as a solo artist. Over the years, he's collaborated with everyone from A Tribe Called Quest to Masta Ace to JSOUL to Sam Brown. Now, two years after his last album, Our World Today, he's teamed up with Washington Heights emcee Pearl Gates to release their first LP as a duo, Champion Sounds.
Wordsworth and Pearl Gates have worked together before, with Pearl Gates getting one of his first big breaks appearing on the last eMC album, The Tonite Show, in 2015. As the album begins, you can see why Wordsworth was drawn to Pearl Gates, who is clearly not just an emcee from New York, but someone who has clearly learned about and absorbed the lineage that has come before him. For this album, Wordsworth and Pearl Gates enlisted the help of producer Quincey Tones, a London-based artist who has worked with the likes of Royce Da 5'9", Fashawn, and eMC. While he might be from London, Tones is certainly also familiar with that New York style of hip hop, and he helps the two emcees realize a sound that is reminiscent of what was happening in the city in the late '90s. By that, I don't mean Jay-Z or Diddy, but I am talking about that sweet spot where the gritty storytelling and boom bap of the first half of the decade became integrated with a more pop-friendly R&B – think late era ATCQ or Pharoahe Monch, for example. The point is, you've got a really accessible album with memorable hooks, but you've also got two emcees who can spit with the best of them. What makes things even better is that while they could certainly hang back and just come up with clever punchlines and battle raps, these two aren't afraid to open up and get really personal, baring their souls about failed relationships, the sacrifices they've made for their art, and the problems they see in their community. It's not anything that hasn't been done before, but when it's done as well as it is on Champion Sounds, you don't really care. All that matters is that you've got an album full of great hip hop with funky beats and great rhymes.
Wordsworth has been at this a long time, and he knows what it takes to make a good hip hop album. He also doesn't have such a big ego that he thinks he has to do it all by himself. By bringing in a younger emcee like Pearl Gates, he gets someone to bounce ideas off of, someone to encourage, and someone to be inspired by. They achieve a great chemistry in working on this album, and the result is a really well-rounded project that will sound great all summer long.
| | |
| --- | --- |
| Title: | Wordsworth & Pearl Gates - Champion Sounds |
| Label: | FB Distribution |
| Year: | 2019 |
| Rating: | 8/10 |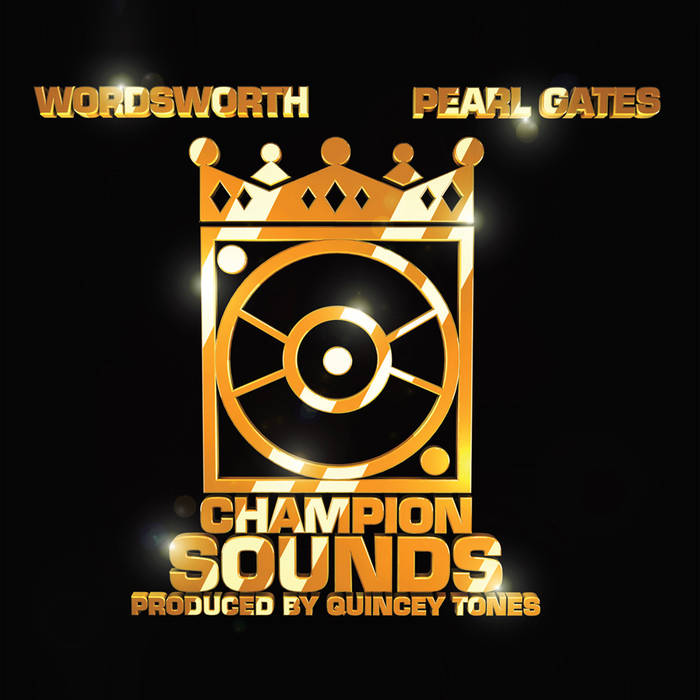 Previous: Steve Lacy - Apollo XXI
Next: Chris Orrick - Out to Sea