Video Dave - Hella Personal Film Festival 2
Written by Chi Chi Thalken on November 19, 2020
Video Dave is an interesting and talented guy. Chances are you might have come across him as the director of one of Open Mike Eagle's videos, or seen other video work that he's done over the years. You also might have seen him on tour with Open Mike Eagle, not just shooting and documenting the tour, but also hopping on stage and doing a set as an emcee. That's because as talented as he is behind the camera, he's also got skills on the mic. Just about a year ago, he released a full-length album called Successful Millionaire Secrets. Now he's come back with a new album, Hella Personal Film Festival 2.
Now, in case you are wondering, the story behind the title of this album is that Video Dave had completed the album and was discussing it with his friend Open Mike Eagle. Dave mentioned that he was considering titling the album something along the lines of Film Fest, to which Mike immediately suggested he call it Hella Personal Film Festival 2. Now, it's important to remember that sequels don't always have the same director, so think of this album as Aliens to OME's Alien. They share some DNA, they exist in the same universe, but they are both stand apart entities that deliver different experiences as you listen to them. For one, Video Dave has a completely different delivery on the mic, with a noticeably lower register to his voice and a more percussive pattern to his flow. Then of course you also have the difference in circumstances and just different point of view that Dave is bringing to this album. The whole thing was written and recorded in the earlier days of lockdown, and as a result you get an interesting mix of really topical and politically motivated songs, but also some really abstract and introspective songs as well. The whole album is produced by Smoke Bonito, a name that is more than likely unfamiliar to most readers, mostly because the Chicago artist has only been releasing music for a couple of years and doesn't have a big web presence. However, once you listen to this album, you're going to want to learn a whole lot more about Bonito, because he is walking the perfect line between beats that absolutely bang and beats that are really weird and challenging. That's great news for Video Dave in particular, because it fits his style of hip hop perfectly. He can totally sit in the pocket of a beat and just talk his shit and crack wise, but he's equally comfortable getting really abstract with it and just seeing where the words and music might go if there aren't any limitations. This means that you get songs that range from the sweet reminiscent lyrics of "ToTheMoonPlease" to the stream-of-consciousness abstraction of "Puppet Show," to the rumination on our obsession with technology of "APP LifE." It also means you get the juxtaposition of sweet and soulful music to the lyrics of "Good Day," in which Video Dave just repeats the line that it's a good day to arrest the cops that murdered Breona Taylor. This then gives way to the more direct messaging of "Description," which puts listeners in his shoes as Dave rhymes about what it does to a Black man to always know that he's in danger of "fitting the description" to any random police officer.
Hella Personal Film Festival 2 is a great sequel, but it's also great on its own merits. There's no need to make a direct comparison to the first album, which was great for what it was. Just enjoy it as Video Dave goes in and makes some of his best hip hop to date, showing you a lot of different sides of himself along the way.
| | |
| --- | --- |
| Title: | Video Dave - Hella Personal Film Festival 2 |
| Label: | S/R |
| Year: | 2020 |
| Rating: | 8/10 |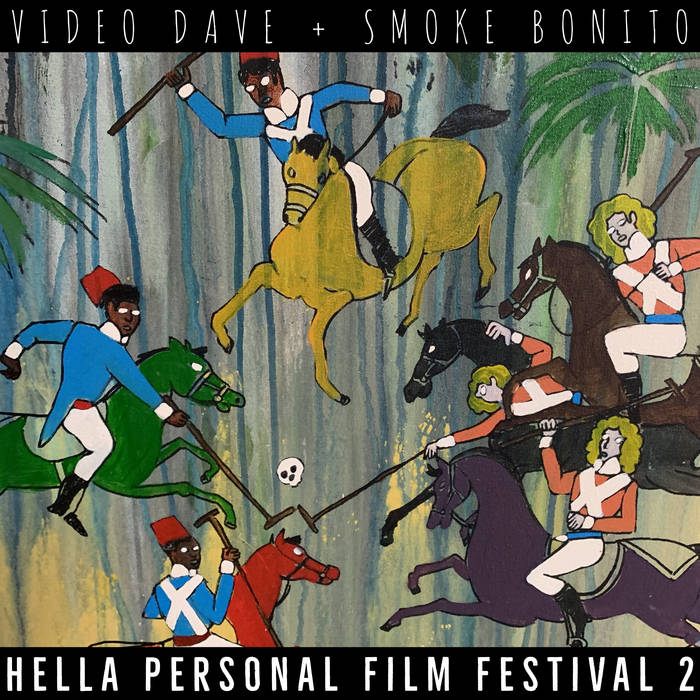 Previous: One Be Lo - BABY (Being a Black Youth)
Next: Pink Siifu & Fly Anakin - FlySiifu's