Pink Siifu & Fly Anakin - FlySiifu's
Written by Chi Chi Thalken on November 19, 2020
Los Angeles emcee Pink Siifu first came on our radar back in 2016, when he collaborated with producer Swarvy on wothousandandnine. He's been building upon that foundation since then, and released his solo album, Negro, in April of this year. Now he's teamed up with Richmond emcee Fly Anakin to release a concept album of sorts, FlySiifu's.
One of the most interesting things about FlySiifu's is the way in which this album sounds both like a modern album and a throwback album at the same time. It sounds modern in the ways that the two emcees flow, the references they make, and the production, but the structure and overall style of the album feels like it was made twenty-plus years ago. That's because this album works under the concept that FlySiifu's is a record store run by some incompetent stoners, and the running gag through the album is that we keep hearing voicemails from annoyed customers who are complaining about the bad service there. It certainly sounds like some stoner hip hop, with production from Mejiwahn, Budgie, Lastnamedavid, Foisey, Playa Haze, Ahwlee, Jay Versace, iiye, Ohbliv, Graymatter, Crème, Malik Abdul Rahmaan, Madlib, and Animoss. It's a lot of cooks in the kitchen, but it sounds coherent in the way that it feels like Siifu and Fly were picking beats based on interesting and unusual loops based around dreamy jazz and orchestral samples. The result is an album that feels more like you're floating through this haze where the music is just bouncing around your head while these two lay down some stream-of-consciousness abstract rhymes. As a result, it feels less like an album where you might pick out some favorite singles and more like an album you just press play and experience it from start to finish.
FlySiifu's is an interesting album that is challenging and entertaining all at once and brings together a lot of creativity into one listening experience. Just as important, it has a distinct point of view that means it doesn't sound like a lot of other albums out right now.
| | |
| --- | --- |
| Title: | Pink Siifu & Fly Anakin - FlySiifu's |
| Label: | Lex |
| Year: | 2020 |
| Rating: | 8/10 |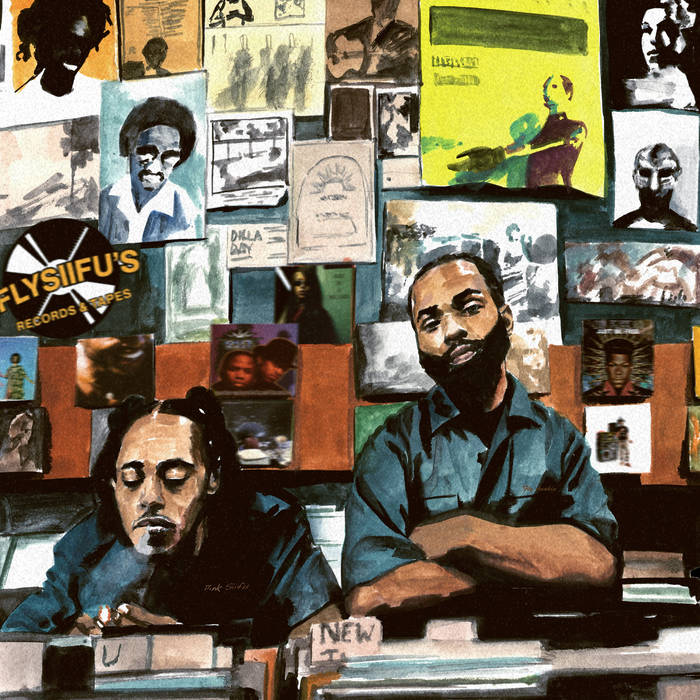 Previous: Video Dave - Hella Personal Film Festival 2
Next: The Visionaries - V