Various Artists - Jalapeno Records: Two Decades of Funk Fire
Written by Chi Chi Thalken on November 10, 2020
Twenty years ago, a label was born in Brighton with an unlikely name: Jalapeno Records. Since that time, though, they've been consistently bringing you quality releases running from funk to disco to house to hip hop and back again. As they hit the big 2-0, they've put together this compilation to celebrate their catalogue, Jalapeno Records: Two Decades of Funk Fire.
If you've been following Jalapeno Records this whole time, you'll probably look at this track listing, and just knowing smile and nod. If you're not familiar, or maybe only heard of them in the last couple of years, this compilation will serve as a great nudge in the right direction to get you digging through their back catalogue. Over the course of twenty tracks, you're getting break beat hip hop from The Allergies, soul-funk from Smoov & Turrell, killer disco from Kraak & Smaak, and even more various grooves from the likes of Flevans, Izo FitzRoy, Basement Freaks, and more. Each listener will probably gravitate more to a particular corner of the compilation that's their wheelhouse, but every track on this comp is fun, funky, and danceable. That's the beauty of a comp like this – you might have a couple of artists that you already know, but chances are that you've overlooked at least of couple of these artists and tracks before, and now you've got some great dance tunes to help you through the winter. Personally, for me, it doesn't get any better than the vocal acrobatics from Andy Cooper guesting with The Allergies on "Rock Rock," but that's just one of many on this release.
Jalapeno Records: Two Decades of Funk Fire is an aptly named compilation that brings together a lot of different acts they've worked with, all under the name of funk. That might mean disco, it might mean hip hop, it might mean soul, or any combination and beyond. What it absolutely means is that you will have a fun time digging through their rich catalogue after you listen to this crash course in Jalapeno.
| | |
| --- | --- |
| Title: | Various Artists - Jalapeno Records: Two Decades of Funk Fire |
| Label: | Jalapeno Records |
| Year: | 2020 |
| Rating: | 8/10 |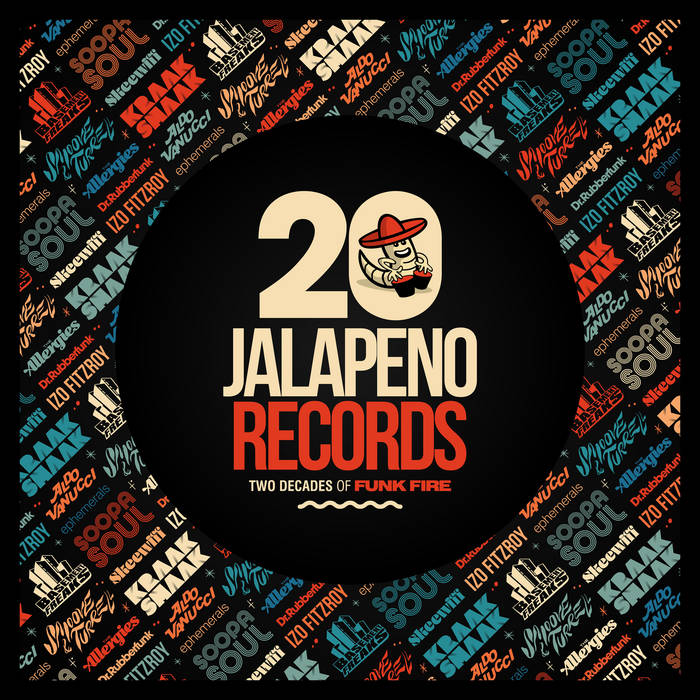 Previous: Godforbid - How to Make Your Art Matter
Next: Renee Dion x Ryan Craycroft - A Series of Events