Renee Dion x Ryan Craycroft - A Series of Events
Written by Chi Chi Thalken on November 10, 2020
Renee Dion is a vocalist/producer from Columbus, Ohio who has been releasing music for the last decade. Just this past May, she released a short project to help listeners deal with their mental health during the pandemic called Patience – Relax – Endure. Now she's shifting gears slightly for a more personal project with guitarist Ryan Craycroft, A Series of Events.
This EP is bookended by an intro and outro that mirror each other in style, with Dion's vocals being processed to make her sound disembodied and floating in space. However, once you get into the meat of the EP, this is about as intimate as a musical project can get. With just Craycroft accompanying her on jazz guitar, this project is really all about Dion's voice and her words. Over the course of three songs, she's processing a lot of pain and heartbreak, but ultimately finding love, even if that means she's just learning to love herself and her music. Craycroft might be in the background for most of the EP, but he's subtly and beautifully fleshing out these songs with a really gentle touch on the guitar, providing song structure, rhythm, and some gorgeous fills that provide interest but never distract from the bigger picture. On the mic, Dion is as compelling as ever, with a strong voice and great sense of melody and dynamics as she pours her heart out over the course of these three songs. It's the type of project that is best listened to by yourself, so you can really dive in and the get the one-on-one experience of connecting with Dion through the music.
Renee Dion is one of the true treasures of the Columbus music. A Series of Events is a short project on paper, but in practice, she's putting so much emotional content into these songs, you'll lose track of time once you press play and just let Dion take you on this musical journey.
| | |
| --- | --- |
| Title: | Renee Dion x Ryan Craycroft - A Series of Events |
| Label: | S/R |
| Year: | 2020 |
| Rating: | 8/10 |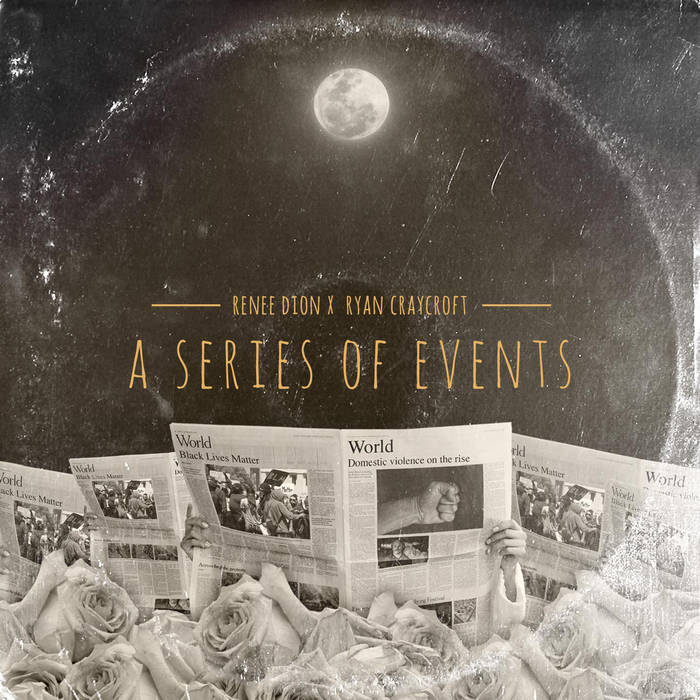 Previous: Various Artists - Jalapeno Records: Two Decades of Funk Fire
Next: Janko Nilovic & The Soul Surfers - Maze of Sounds