Various Artists - All Things Considered Vol. 1
Written by Chi Chi Thalken on October 16, 2020
Back in 2018, Australian producer Ta-ku developed an imprint with Jakarta Records called 823. Since that time, they've given us some beautiful instrumental hip hop from Kuzich, Please Wait, and quickly, quickly. Now they've decided to take things up a notch with one of my favorite relics from the '90s, a label sampler, this one called All Things Considered Vol. 1.
Now kids, for those of you that don't remember when label samplers were a thing, the idea behind these compilations was to introduce you to artists that you didn't know and give you a feel for the label and get you excited about future releases. All Things Considered will definitely check off all of these boxes for you. Now, the style of music on this label is pretty chill, so you won't get excited the way we used to amped listening to a new Definitive Jux Presents volume, but you're interest will be piqued if gentle downtempo instrumental music is your bag. It is definitely Ta-ku's bag, and he's assembled an interesting and varied roster on this comp that will show you how many different approaches can be taken to downtempo music when in the right hands. On this comp, those right hands belong to Idealism, Wun Two, matt mcwaters, pastels, SwuM, VHVL, eevee, chief, Laguna, kerri, Saltyyyy V, Peachy!, Jinsang, and Ta-ku himself. There are all sorts of beautiful music here, with interesting points of view, and of course everyone will have something in particular that catches their attention. It's the beauty of a label comp. For me, the standout was pastels' "Looking Back." It opens with this gorgeous and melancholic piano melody that is slowly building, then a second countermelody gets introduced, while a film projector runs in the background, giving the track this vintage feel to it. About halfway through the track, the beat finally comes in and gives it a gentle push to the next level, before coming to an end. There's something about the way that pastels composed the track that really captured my imagination.
All Things Considered is a great introduction to the 823 label. So put on some headphones and sit with this roster and get to know some of the best downtempo music being made today.
| | |
| --- | --- |
| Title: | Various Artists - All Things Considered Vol. 1 |
| Label: | 823 |
| Year: | 2020 |
| Rating: | 8/10 |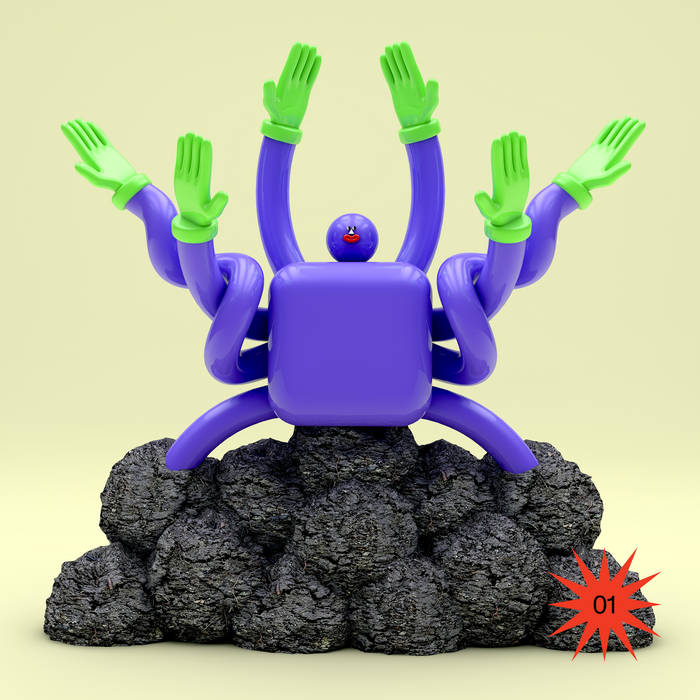 Previous: Ben Buck - Speaker Bump Deluxe
Next: Open Mike Eagle - Anime, Trauma and Divorce