Variex - Struggle Sandwich
Written by Chi Chi Thalken on October 2, 2020
Variex is an emcee/producer from the Bay Area who has been releasing music for about the past fifteen years, collaborating over the years with the likes of Ceschi, 2Mex, and Alias. His most recent release came in 2018, when he released The Bread Crumbs EP. Now he's back with a new full length album, Struggle Sandwich.
For this album, it's almost all Variex, with him not only handling the rhymes but also working drums, keyboards, samples, and talkbox. Basically, outside of guitar on one track and some scratching on another, it's all Variex. But it's not just the music that is all Variex – he's going deep on his personal life, reflecting on his past and pondering what the future holds for him. He's bringing together influences of electro-boogie, G-funk, West Coast boom bap, and R&B to create this warm, laid back funky style that works well for this album, as Variex opens up about all these different parts of his life. As he goes in on this project, he does get really earnest and wears his heart on his sleeve for much of the album, but it's also kind of charming and sweet as he gets emotional as he talks about his love of hip hop or how he met his wife, or friends that didn't make it to today. As a result, Struggle Sandwich becomes an album that you can really form a personal bond with, and you feel like you really know Variex as a personal friend after you listen to it. While this accounts for the majority of the album, Variex also takes a few musical risks and challenges his listeners, most notably with his cover of "Call Me Maybe," which he translates into a talkbox and keyboard-led electro-boogie song. It might sound a little weird on paper, but in the course of the album, it doesn't feel out of place, and Variex does a great job of reinventing the song and sequencing the album in such a way that it really feels in conversation with everything else.
Struggle Sandwich might sound like a silly title, but it's a serious and heartfelt album from an artist in Variex who wanted to take a moment to step back and take stock of their life and count their blessings. In a year like 2020, this is a welcome moment of sunshine.
| | |
| --- | --- |
| Title: | Variex - Struggle Sandwich |
| Label: | Red Tempo Records |
| Year: | 2020 |
| Rating: | 8/10 |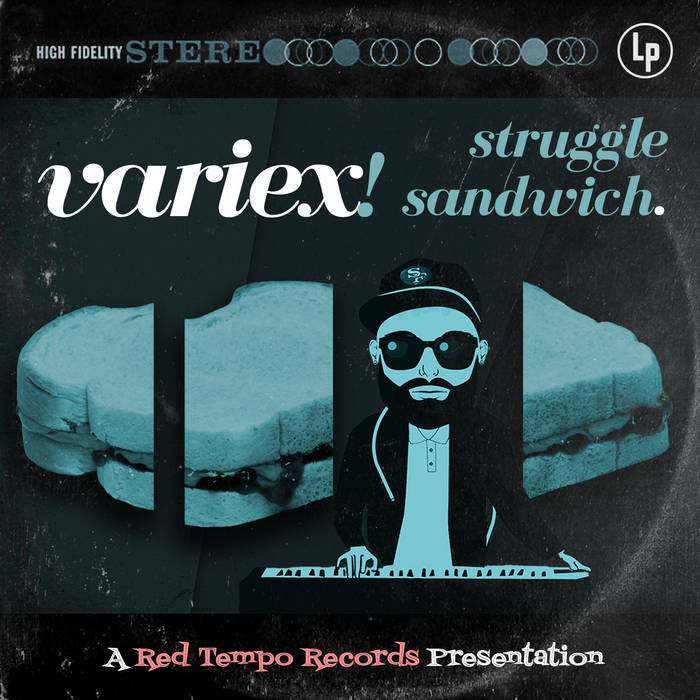 Previous: drwg - drwg
Next: bRavenous - Between the Lines