bRavenous - Between the Lines
Written by Chi Chi Thalken on October 5, 2020
bRavenous is an emcee from Halifax, originally of the group CVG, but he's been going strong as a solo artist since 2012. His last album, Land of the Stranger, came out just about a year ago. He now returns with a new full-length, Between the Lines.
Sometimes, when you put on an album for the first time it just feels familiar. This is the feeling I got the first time I pressed play on Between the Lines. Sure, part of this can be explained by the fact that bRavenous is rocking a classic East Coast boom bap style, but also because bRavenous is a veteran emcee that is bringing a great mix of shit talking and personal tales that just feels like you know the dude. The album is full of these big, booming beats courtesy of Loophole, Suave, Makemdef, J-Billz, Eng, Aptone, who just fill up your stereo and will get your head nodding, and bRavenous just feeds off that energy and delivers some of his best material to date. Like I said, there's no secret code to crack, it's just really great execution of a time-tested formula. He's opening up about the day to day struggles of balancing his music career with his home life, he's looking back at how he came up and who he rocked with, and then he's just coming at you with some fun word play as he talks his shit. We also get some nice posse cuts, as bRavenous brings in friends and collaborators such as Max Deuce, Sean Juan, Living For Sunday, Drew Skaggs, Hermitofthewoods, Broc Hamilton, Teekay, Jay Ross, Radar, Christ Sampson, and DJ Uncle Fester (who once again provides the third heat to an album with his scratching).
Between the Lines is a hip hop album for the heads. It's a throwback, classic style that is just a ton of fun to listen to. Turn up the volume, nod your head, and throw up your hands.
| | |
| --- | --- |
| Title: | bRavenous - Between the Lines |
| Label: | S/R |
| Year: | 2020 |
| Rating: | 8/10 |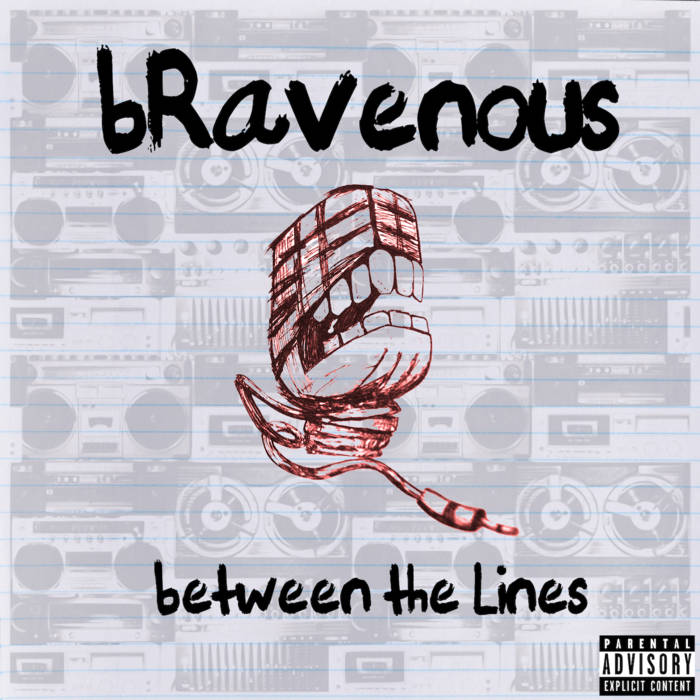 Previous: Variex - Struggle Sandwich
Next: J-Live - Drawn Up