TRP.P - 2
Written by Chi Chi Thalken on November 1, 2019
TRP.P (pronounced 'trippy') is the Toronto duo of emcee/vocalist Phoenix Pagliacci and producer/vocalist Truss. They officially formed as a group in the summer of 2017, before releasing their debut EP that fall. However, Pagliacci was also part of the supergroup The Sorority, alongside Haviah Mighty, Keysha Fresh, and Lex Leosis, who released their amazing debut album, Pledge, in spring of 2018, to much acclaim. What was originally supposed to be a side project became much more successful than imagined, and began to consume all of their time, so Pagliacci made the difficult decision to leave the group so that she could focus on her own projects. In this particular case, that meant returning to TRP.P to realize their potential as a duo. Now that potential is realized on their full-length album, 2.
One of the first things that hit me when listening to 2 was just how accessible it was. This doesn't mean that it's not challenging or full of substance, but it does mean that it is incredible easy to listen to. That's because both Truss and Phoenix Pagliacci are drawing on some classic '90s influences of the convergence of hip hop and R&B, such as Lauryn Hill, Mary J. Blige, and Erykah Badu. Pagliacci has a really strong singing voice, and she knows just when to belt things out, and when to keep things simple and restrained and within the song. Of course, she can also come for your head when she starts rhyming, at moments even reminding me of Jean Grae. She's striking a great balance between all of these styles and influences, which is also pairing up with her lyrical subject matter, which is moving between songs of romance, songs of spiritual exploration, and songs where she's talking her shit and cutting people down to size. Truss is right there with her, doing a great job of laying down these beats that can absolutely bang when they need to, but can also get really intimate and smooth and everywhere in between. She also does a great job of drawing upon these '90s influences and then updating the sound so that the album doesn't sound dated at all. The whole thing comes together for a really economical-yet-impactful nine-song album with no wasted space.
2 is an album from TRP.P that will immediately feel familiar, like you've been bumping it your whole life. It sounds amazing coming through your speakers or headphones, and there's enough depth and intricacies to the production and lyricism that you'll latch onto something new each time through. It's just the type of well-made album that you want from two experienced artists collaborating with each other.
| | |
| --- | --- |
| Title: | TRP.P - 2 |
| Label: | S/R |
| Year: | 2019 |
| Rating: | 8/10 |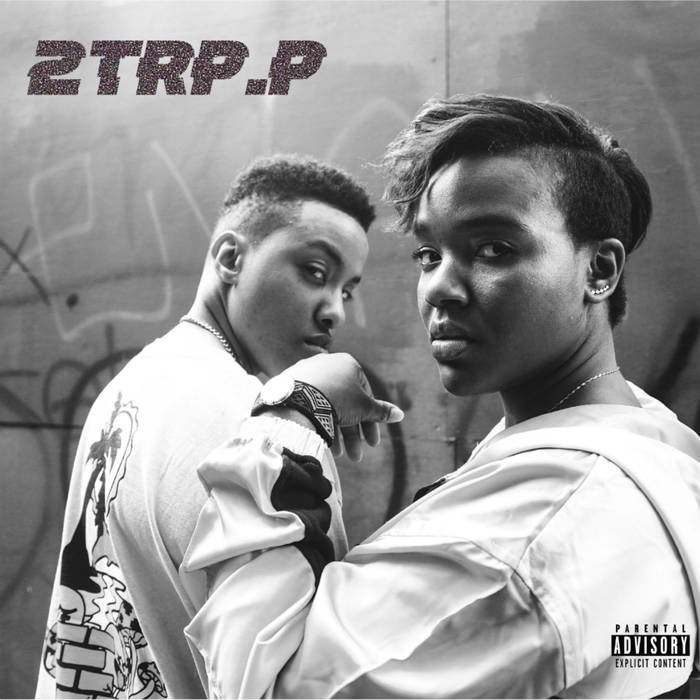 Previous: Swamp Thing - Cherry Mongoose
Next: G-Pek, Brycon,Yelir, B.I. Lectric, The Architect, & Baghead - There's No More Room in Hell 5